Bentonite Clay for Hair-Mask for Natural Hair Growth, Loss & Side Effects
How effective is bentonite clay for hair? Read on to find what it is and the ingredients, the benefits, hair mask recipe of the clay and how to use for 4c hair , natural hair growth and loss, where to buy and its safety
Bentonite Clay for Hair-Ingredients and what it does
Bentonite is clay generated frequently from the alteration of volcanic ash, consisting predominantly of smectite minerals, usually montmorillonite. Bentonite clay is odorless, non-staining, impure clay formed from a reaction between volcanic ash and weather elements including water.
What it is made up of
Other smectite group minerals include:
Hectorite
Saponite
Beidelite
Smectites are clay minerals. In addition to montmorillonite bentonites contain a variety of accessory minerals which may include:
Quartz
Feldspar
Calcite
Gypsum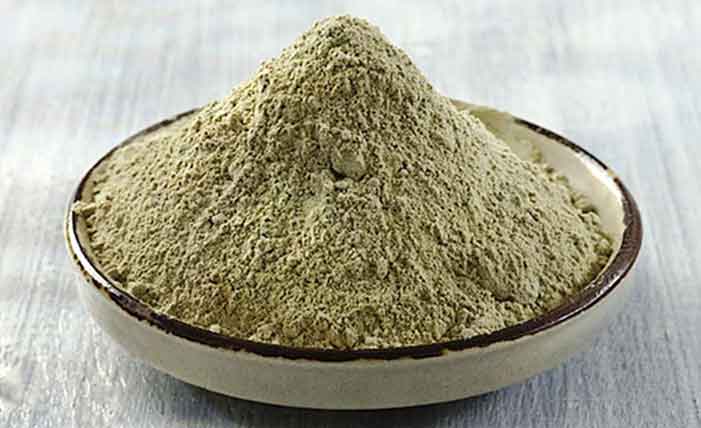 What does bentonite clay do for hair?
Bentonite clay works as a magnet which draws metals and toxins out of the hair. It has these properties because it contains a strong negative electromagnetic charge. It acts to draw out metals and toxins which are then held within the bentonite clay hair mask. The hair mask is then washed off the scalp, where the toxins and metals flow down the drain. It will also balance the body's PH level. It also provides some essential minerals needed for your body's optimum health.
A bentonites clay hair mask will not only remove toxins from the hair, but it will also leave your hair feeling smooth thick and shiny. Toxins can build up over time from the environment from using shelf brand shampoos and conditioners and even from using hair spray, gels and other hair care products. After a bentonite clay hair mask your hair will feel extra clean and will look shiny.
Types of bentonite clay
Bentonite clay comes in different varieties depending upon which elements are most concentrated in it, potassium, sodium, calcium and aluminium but the two mostly available types are: sodium bentonite and calcium bentonites.
Benefits of Bentonite Clay for Hair
There is a lot that is done to hair to keep it in good condition, including shampooing, conditioning, cleansing and even moisturizing. Bentonite compound that comes in the form of calcium bentonite, potassium bentonite and aluminium bentonite can provide a lot of benefits to your. Some of the benefits are:
Cleansing hair: This clay or mud is highly absorbent and will help clarify your hair without making it feel dry or stripped of moisture. If you have curly hair that is typically dry, this should be a great pick for making your hair soft and flexible.
Clarifying hair: Another important benefit of bentonite clay is in its ability to clarify hair by attracting and binding impurities and dirt in hair, leaving your hair looking pure and naturally silky.
Nourishing hair: Minerals contained in bentonite clay such as calcium, potassium and sodium which are important in nourishing your hair to make it grow, healthy and even longer therefore bentonite clay is used for nourishing hair.
Hair growth: Bentonite clay can make your hair grow very fast because it cleanses hair follicles, removes dead skin cells and makes line strength for healthy hair growth. Besides it contains essential minerals needed for hair growth.
Anti-dandruff: Bentonite clay can effectively soak up the extra sebum from scalp, which is a primary source for dandruff-causing fungus. While it soaks up sebum, it also scrapes off dead skin cells called as dandruff. Using bentonite clay as shampoo or hair mask can keep your scalp dandruff free for longer.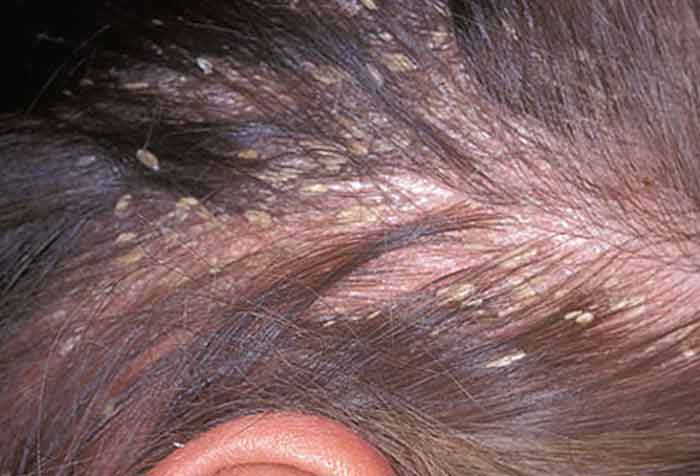 Scalp detox: Like discussed earlier, bentonite clay can clean the scalp and soak up extra sebum, at the same time it also draws out and soaks up toxins from hair and scalp. This way regular usage of bentonite clay can keep your scalp free from infections both bacterial and yeast and also keep it oil free or grease free.
Hair shine: Bentonite clay can not only be used as a hair mask or shampoo but it can also be used as hair rinse for shiny hair.
Bentonite Clay Hair Mask, Recipe and How to use
Bentonite clay hair mask takes the activity of cleansing your hair in the right way. Bentonite Clay is an excellent natural cleansing agent and the mask also contains keratin which works to strengthen your hair. Because of its magnet properties it also helps to remove impurities and build up of dirt present on the scalp and on the hair.
It has the ability to do this while still maintaining the moisture in the hair giving it extra shine and feeling silky smooth which leaves you with healthy clean hair that is easier to manage by yourself.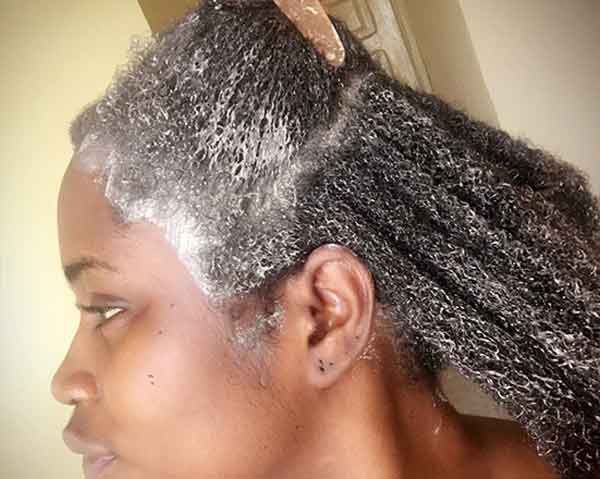 For Bentonite Clay Mask recipe the following ingredients were selected based upon what they can do to your hair.
Bentonite Clay: Due to its negative charge (anionic), it makes it ideal clay for cleansing and detoxifying; as it has the ability to remove positively charged (cationic) conditioners and products that can build up on your hair and scalp. It is also said to have the ability to draw out toxins, heavy metals, chemicals and impurities.
Bentonite clay also helps to cleanse and lift impurities from the hair, aiding   in conditioning, shine, softness and definition.
Apple cider vinegar: It serves as an antimicrobial agent (protection against infection), and helps ease the itching and flakiness associated with scalp conditions such as dandruff, psoriasis and seborrhea dermatitis. It is also able to improve shininess of hair and increase moisture retention by causing cuticles to lay flat through balancing the hair's PH.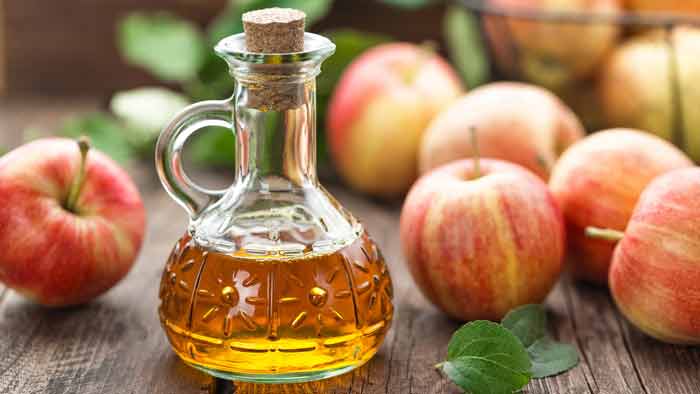 Water: This ultimate hydrator and curly hair problem solver.
Coconut oil: It is a high saturated fat content, rich in vitamins and nutrients beneficial to the hair. Due to its low molecular weight, coconut is one of the oils proven to actually penetrate the hair shaft. It also protects and coats the hair, and prevents protein loss.
Castor oil: It has antibacterial and antifungal properties, so it will help with dandruff and other scalp oilments.It is also a great moisture sealant, promotes hair thickening and growth. Castor oil also acts as humectants, drawing in moisture to the hair for total hydration.
Sweet almond oil: It locks moisture into the hair while nourishing, smoothing cuticles, controlling shedding and boosting shine. It is also rich in omega 6 and 9 fatty acids, which help to reduce moisture loss and improve elasticity.
What you will need:
A plastic or glass bowl
A plastic,wooden,or rubber stirring utensil
½ cup of bentonite clay
1 tablespoon of coconut oil
1 tablespoon of castor oil
1 tablespoon of sweet almond
6 tablespoons of apple cider vinegar
3 tablespoons of water
Directions
Add the clay first, then the oils in your mixing bowl. You can begin by stirring or leave it all until the very end. Next add your 6-table spoon of apple cider vinegar. Allow it to aerate and foam for 10-15seconds before adding in the water. The reaction between the clay and the apple cider vinegar is essential to avoid a lumpy mix. After the mixture has foamed for a few seconds, add your 3 tablespoons of water.
Stir everything together vigorously, until you have a smooth, minimally lumpy mixture that is roughly the consistency of Greek yogurt.
Apply the mask to clean, damp or wet hair from the root to the end. To ensure even coverage, work in small sections. If your hair begins to dry while applying the mask, keep a spray bottle nearby to keep the hair damp, but not dripping wet. After you have completely coated your hair with the mask, cover it with a plastic cap or plastic bag for 20-30 minutes. Alternatively, you can use a hooded dryer or steamer for extra penetration, or just let the heat from your head do all the work.
After your mask
When you are ready to rinse it's recommended that you hop in the shower. Once the clay is 80-90% rinsed out, follow up with a conditioner of your choice and your end result will be hydrated, ultra-moisturized, soft, frizz-free hair.
Other recipes :
Bentonite Mud+Egg yolk hair treatment recipe: Egg yolk is one of the best ingredients for hair masks. Mix about 5 tablespoons of this natural clay with water. Add a single egg yolk and mix to affine consistency. This is a great recipe for treating dry oily hair.
Note: When working on your recipe, avoid using metal equipment and bowls because they will destroy the properties of bentonite clay that are beneficial to your hair.
Other ways to use Bentonite Clay for Natural Hair Growth/ Loss
Bentonite clay can be used for hair growth as other commercial clay products that are marketed. Premature hair loss is sometimes associated with the problem of toxins accumulating in the scalp. Dandruff too is one of the major reasons for hair loss. As discussed earlier,the mud helps get rid of toxins in the scalp as well as dandruff.
Alopecia areata is a condition in which hair is lost from mostly the scalp or other parts of the body. Bentonite can be a possible remedy for this condition since it removes toxins from your scalp leaving it free of infections, parasites and chemical build up.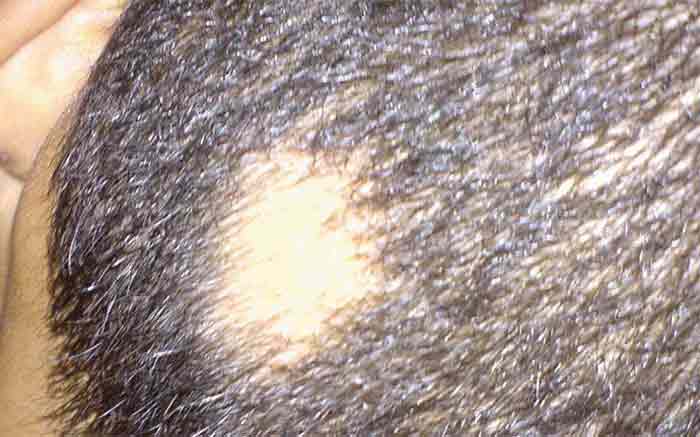 Therefore it is from this point that bentonite clay hair growth powders are sold because they are known to prevent hair loss and stimulate hair growth. You should therefore try bentonite detox for the body and scalp to see if it helps stop hair loss.
Bentonite Clay for 4c Hair
According to Blackgirllonghair.com, it is assumed that all 4C hair is thick, or coarse, or only grows out to a certain length. This type of natural hair may be the most common texture among black women. Here is a video tutorial on how you can use bentonite clay if you have 4c hair.

Where to Buy & how to Select the best Bentonite Clay
Buying
Bentonite clay be bought from the super markets within your locality. You can also find it in the local organic food stores around your place of stay.
If you cannot find within the place you reside, simply shop it online. Some of the popular online stores you can find the mud include
You can also get it directly from the manufacture websites such mountain rose
How to select best bentonite for hair treatment
How should you go about choosing the best bentonite clay for treatment? Here are a few helpful points to remember.
First it should meet your goal- Be sure to check the label for details. Remember the clay has many other uses. Be sure you getting the right one.
Still on the label find the company and its reputation. Dig deeper into how the company gets the clay, how the clay is mined, how they test its quality and purity etc.
Check user reviews and rating to find out what is said about a particular of your choice. User reviews are everywhere online. Check Youtube, online stores such as Amazon
Bentonite Clay Side Effects on Hair & Safety Concerns
The most common and safe way to use this clay is externally. The clay is used for washing and conditioning hair. There are some helpful bentonite clay hair mask recipes with no side effects of any kind reported for hair.
On the other hand, you may experience itchiness on the skin if you react to some metals, or have an allergy that may actually not indicate the side effects of normal external or topical use of bentonite clay on skin.
Sodium bentonite clay might also lead to constipation if  too much of it is taken internally
You may experience imbalance of ions or salts as a result of consuming too much of the clay.  Excess of sodium in your body  can lead to a number of complications.  If you must take the clay internally opt for products with both calcium and sodium.
Sources
empoweredsustenance.com