Best Homemade Hair Mask for Damaged Hair: Curly, Dry, Split Ends &Frizzy
Homemade hair masks can be a great way to take care of your damaged hair especially if you want try a new hair regimen without having to go to a salon. Read on for insights on diy best masks for curly, dry, frizzy hair, split ends and tips and ideas to choose the best mask.

Why Consider Homemade Hair Masks ?
Hair masks offer various crucial benefits to our hair. According to Nu Skin Hair Care Conditioners, they:
Repair the outer shaft of the hair to restore youthful softness and smoothness.
Maximize manageability of the hair.
Deliver luscious hydration without dragging the hair down.
Improve the look and feel of damaged hair for visibly younger, healthier looking hair in just seven days when used as part of a system.
Apart from that, specific hair masks are of great importance to human hair when used appropriately as instructed.
Lemon juice when used as a hair mask works by closing the pores found on your scalp which in turn reduces the oil production Lemon juice works by closing the pores found on your scalp which in turn reduces the oil production
Strawberries are great for your hair because they regulate your scalp's oil production, as well as help rinse extra oil from your hair. Even better, they have vitamin C, a nutrient that is required for your hair's health.
Apple cider vinegar in your hair, it has many nutrients that can add to your hair's strength, shine and health and it can also remove residue from your cosmetic products. It even helps regulate your scalp's pH, making it great for people with dandruff.
How do homemade hair Masks Compare with Professional masks?
Homemade hair masks are very convenient and it is for that reason that they have very many advantages over other masks made industriously.
Cheap
Hair masks are effective for improving your hair conditions, but most of them are very costly compared to homemade ones. Making an all natural homemade hair mask is not only cheap, but is very nourishing to the scalp and hair roots.
Easy to make 
Homemade hair masks are easily made at home by using natural ingredients available in your kitchen. With these homemade hair masks, you can feed and nurture your hair and scalp with potent natural nutrients, to make your hair grow into healthy and lustrous hair full of vitality.
Free of harsh Chemicals
In addition, the other advantage of using hair masks made at home is that they don't contain any harsh chemicals that may damage your hair.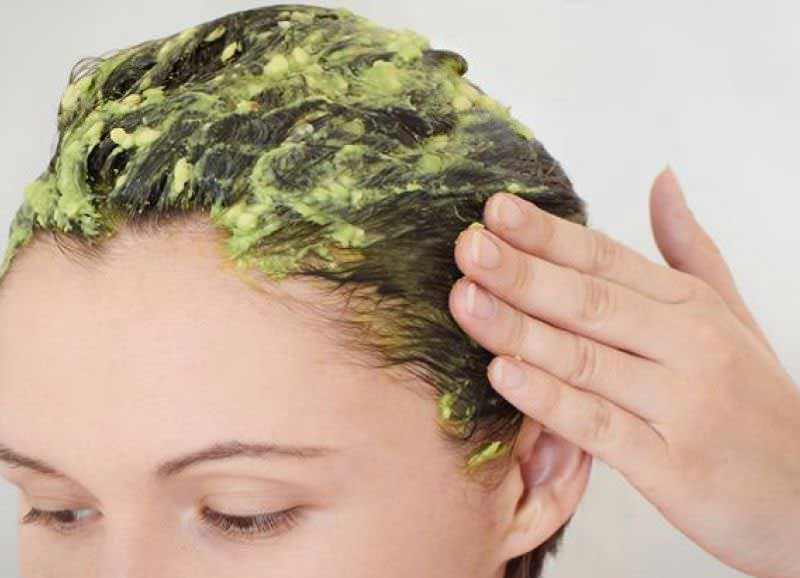 Choosing the Best Homemade Hair Mask for Damaged Hair
What are the factors that make a homemade hair mask to be considered as the best?
In order to narrow down to a decision of picking a particular homemade hair mask, there are a number of factors that you ought to have in mind before that. They include:
The ingredients 
Based on this, you should look at the type of ingredients provided on the label of the hair mask. Are the materials used readily available? The cost of the materials should also be affordable to ensure consistent benefit from the product.
How to make the product: 
The procedure for making the hair mask should be short, precise and easy to understand. If the process of making it is complex, then it should not be considered as it would not be of great benefit
Compatibility with your hair/ Skin 
In case you have had cases of reaction to the ingredients available in a particular mask, then it is very unlikely that you would choose it. Only those products that are friendly to you should be given a consideration.
Availability 
The hair mask should be the one that is locally available in the local market for easy and consistent access in order to benefit continuously.
Homemade DIY Hair Mask for Curly Hair
If you have curly and you want to straighten it, try the following diy masks.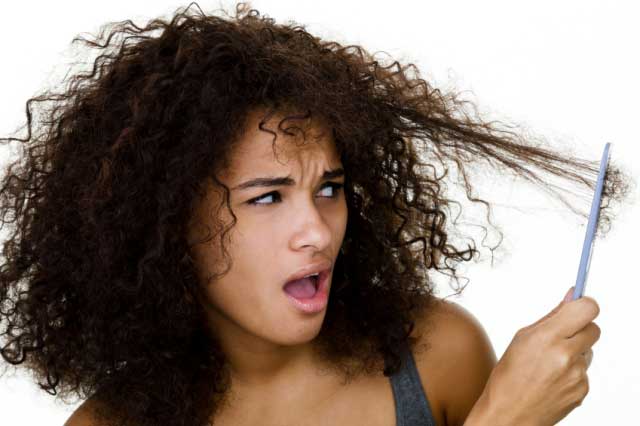 Avocado Hair Mask
The Avocado Hair Mask will restore shine, fight frizz, repair any damage and add moisture.
What do you need?
1 Avocado
2 Eggs
1 Tablespoon of Honey
1 Tablespoon of Coconut Oil
Directions
Mix all ingredients into a bowl
Apply to your hair from the ends to the roots
Let it sit for 15-20 minutes
Rinse your head thoroughly40
The Banana Milkshake Hair Mask
What do you need? 
3 bananas (2 if your hair isn't super-long)
Coconut milk (or whole milk)
Honey
Directions
Mush the bananas.
Add your other ingredients.
Let your hair drink up the banana milkshake.
Wash your hair as usual. Ensure that you get all the banana out
Extra virgin olive oil and eggs
Human hair is made from a protein called keratin. Eggs act as a rich source of the protein. Consumption of eggs therefore provides great nourishment to the hair.
What do you need?
Egg
Lemon Juice
Extra Virgin Olive Oil
Directions
Beat an egg until it is a little lighter in color.
Add a teaspoon of olive oil to it.
Add a teaspoon of lemon juice and apply the mixture evenly throughout your hair.
Leave it on for 15 minutes and then take a shower.
There is no need to shampoo after this hair mask42
Homemade Yogurt Hair Mask
Yogurt is packed with anti-oxidants, vitamins, calcium, and protein. Yogurt has moisturizing properties that help control oily, greasy hair by washing away excess oil in the scalp and hair. This recipe can also be combined with other kitchen ingredients, such as bananas for more moisturizing hair care or strawberries for extra oil control.
What do you need?
1/2 cup of yogurt (or less, depending on your hair volume and length)
1 teaspoon of apple cider vinegar
1 teaspoon of honey1/2 cup of yogurt (or less, depending on your hair volume and length)
Directions
Mix the yogurt, apple cider vinegar, and honey in a bowl.
Apply the mixture to the scalp, working from the roots to the ends of the hair.
Let it sit for at least 15 minutes before rinsing with warm water.
Wash again with an organic fruit shampoo to get rid of any yogurt smell.43
Best Hair Masks for Dry Damaged Hair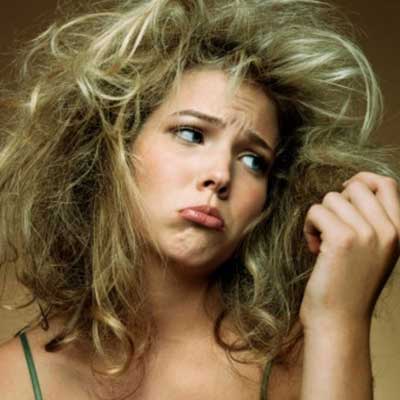 Coconut Oil Hair Mask
Coconut oil not only smells delicious, but is also the perfect lightweight moisturizer for your very demanding strands.
What do you need?
2 parts Coconut oil
1 part Olive oil (optional)
Directions:
Combine coconut and olive oil in a small bowl and mix well
Apply the mixture to your hair, focusing on the ends
Wrap hair in a bun on top of your head, cover with a shower cap and leave on for 15-30 minutes (depending on how damaged your hair is)
Rinse out in the shower
Shampoo and condition as usual
Mayonnaise mask
Mayonnaise has been known to make hair shiny, voluminous and hydrated. This homemade hair mask is also extremely simple to use.
What do you need?
An essential oil
¼ cup of mayonnaise
Directions
Just mix few drops of any of your favorite essential oil with a quarter cup of mayonnaise
apply on the hair covering every single inch.
Wait for fifteen minutes with shower cap on and clean your hair using your regular shampoo.
Honey and Apple Cider Vinegar
Apple cider vinegar is added here as it leaves hair with lovely shine and acts a natural conditioner.
What do you need?
1/4 cup of organic raw honey
10 tablespoons of apple cider vinegar
Directions
Mix together honey and ACV.
Apply as you would shampoo to damp hair, and let sit for 15 minutes.
Rinse out with warm water.
Honey and Olive Oil
Olive oil can create a big difference in moisture after just a few uses, and promotes a healthy scalp and hair roots. It also helps smooth and coat dry and damaged hair shafts.
What do you need?
1/2 cup of honey
1/4 cup of olive oil
Directions
Mix together ½ cup of honey and ¼ cup of olive oil,
warm the mixture slightly if you need to.
Apply to hair as needed.47
Homemade DIY Hair Mask for Split Ends
Coconut Oil
Directions
Start with thoroughly shampooed and towel-dried hair.
Take a scoop of coconut oil (about a quarter of a handful) and work it into your hair,
Start from the roots and ending about midshaft.
Clip your hair up, wrap it in a towel or plastic wrap,
and wait 30 minutes.
Hop back in your shower, rinse, and then shampoo twice.
Repeat once every two weeks.
Use of coconut oil and ripe avocado.
Coconut makes your hair look shinier, softer and healthier.
Directions
Mix 2 table spoons of olive oil with 2 table spoons of coconut oil
Add one ripe mashed avocado
Mix well all these ingredients, until you get a creamy consistency.
Apply this mask on your hair, avoiding the roots; concentrate only on the middle length and on the ends of your hair.
Make a hair bun and cover up your head with a shower cup and then, towel.
Let this mask sit on your hair for at least 30 minutes.
Wash and condition your hair as usual.
You are likely to notice the great result from the first time of doing this hair mask. 49
Hot Oil Deep Conditioner
Deep conditioning with hot oils helps restore moisture, which in turn helps control split ends. For healthier hair, regularly deep condition it with moisturizing oils and natural hair masks.
Directions
Slightly heat some olive oil, coconut oil, almond oil, or castor oil in a microwave for about 20 seconds.
Massage it into your hair and scalp.
Leave it on for at least 45 minutes and then shampoo your hair.
Repeat at least once a week or more often.50
Homemade DIY Hair Mask for Hair Growth
 Onion Juice
Onions are rich in sulphur which helps to boost the production of the collagen tissues of the hair.
Directions
Chop 2-3 red onions or shallots into small pieces.
Blend them to get the juice out.
Apply all over your scalp.
Leave for 15 – 20 minutes.
Rinse off with a mild shampoo.
Castor oil
Being rich in vitamin E and essential fatty acids, especially omega-9 fatty acids, castor oil promotes hair growth naturally.
Directions
mix the castor oil with an equal amount of coconut, olive, or almond oil.
Massage your scalp with it and leave it on for 30 to 45 minutes.
Then shampoo your hair.
Whip up an egg mask
Eggs are highly beneficial for faster hair growth because they are packed with protein and also contain iron, sulfur, phosphorus, zinc, and selenium.
Directions
Apply a mixture of two egg yolks and two tablespoons of extra-virgin olive oil on your scalp.
Leave it on for 15 to 20 minutes.
Wash it out with cold water and then shampoo your hair.53
Homemade DIY Hair Mask for Frizzy Hair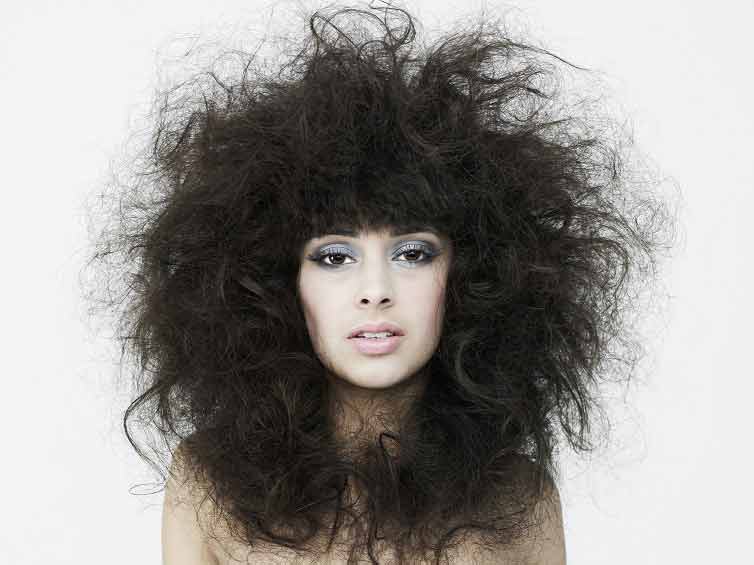 Carbonated Water
Carbonated water is among the best options for treating frizzy hair at home. It is  made by using pressure to dissolve carbon dioxide gas in water. This water has low pH levels that help fight frizz caused by humidity.
Directions
Rinse your hair with carbonated water after each regular shampooing. This will soothe and tame the frizz, but you need to follow this remedy for quite some time.
Egg, Coconut oil and honey
What is required?
1 Egg Yolk
2 Tbsp. Coconut Oil
1 Tbsp. Honey
Directions
Combine ingredients in a blender or whisk ingredients together until well-blended.
Apply the mask evenly throughout damp hair, making sure to cover damaged ends.
Then, cover hair with a shower cap or towel and let the mask sit for 30 minutes.
Wash out the mask with shampoo and conditioner.
For best results, apply the mask once weekly.55