How to Get Rid of White Hair Naturally, Permanently with Home Remedies
White hair, sometimes seen as gray hair is caused by stress, vitamin deficiency, genetics and sometimes autoimmune diseases. Both men and women can get white hair. Premature white hair can affect young people as well, starting with teenagers at the age of 15, 16, 20, 25 to even 30 years. Here is how to get rid of white hair with treatments, naturally and permanently with home remedies.
White hairs are usually seen as a sign of getting old age, so it's understandable that you want to get rid of them. Most people's hair turns grey or white as they age, as the hair follicles stop producing melanin, the pigment that gives hair its color. But some people start seeing their first white hairs before they are even out of their thirties.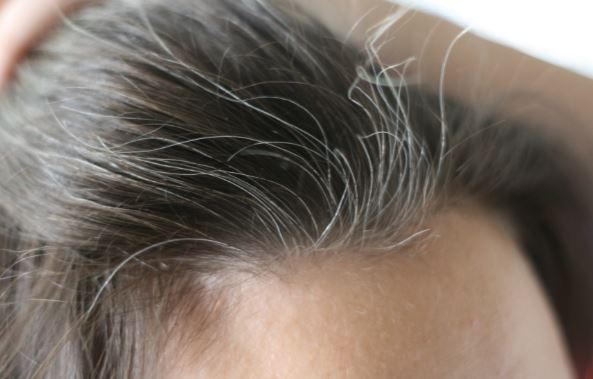 SEE ALSO:
Having white hair in a crowd makes you stand out. However, it is likely that it is also an indicator of very serious problems. It should not be taken lightly and therefore necessary attention ought to be taken as soon as possible.
White hair is likely to appear on any body surface that has a potential to grow hair due to underlying hair follicles.
These include the scalp, the face and perhaps the beards to mention but a few.
The scalp is the most affected by this condition in most cases.
What causes white hair?
Hair growth happens when old cells are pushed out by the hair follicles due to the production of new cells. It occurs in three stages of growth (anagen), cessation (catagen), and rest (telogen). During the rest period, your hair reaches its lifespan and falls out, and a new strand grows in its place.
When your hair grows, it is injected with pigments that give it color. With age, the amount of pigment that is injected into each strand of hair gets reduced, which is why it turns gray, and eventually white. There are several other factors that are the reasons why your hair loses its pigment apart from just age.
Can you get rid of white hair in beard or on face without dye?
There are several approaches to use in the course of getting rid of white hair. They may include:
Lifestyle and change of way of living
Nutritional approach
Use of natural/ Home remedies
How do you get rid of white hair on the beard? If you have a genetic disorder, you will know that this has been a hereditary problem. It would be easier to prevent such a condition. Treating your white hair and prevention of further increase could be an effective tip that would rescue your situation as outlined below:
Lifestyle and way of living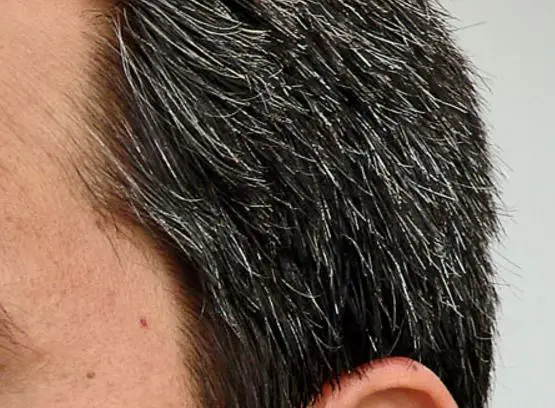 Make exercise a regular activity in your weekly routine. You might not have the time to hit the gym every day, but try to exercise every alternative day.
You could also meditate and take some yoga lessons which not only helps you maintain a healthy body but also releases you from stress.
Try to reduce unhealthy habits like smoking and excessive drinking. These increase disorders and improve premature whitening of hair.
Shave off for the initial days of treatment and maintain a healthier living. If you shave off your beard you will look younger. To add on that, once you have started living healthier, you would start growing back better strands of hair in your beard. A healthy life and a healthy look go simultaneously.
Nutritional approach
Increase the consumption of vitamins, especially vitamin B12. Take supplements if you are aware of its deficiency.
Eat healthy and maintain a balanced diet. This is a decision and can be added on your schedule. Eat foods which don't just cuddle your taste buds but are nutritious.
Natural home remedies for white hair
1. Amla and Coconut Oil
Mixing Amla/gooseberry with coconut oil creates an effective treatment for your beard problem.
Directions
To a small aluminium bowl, add 1 teaspoon of Amla powder.
Take 1 tablespoon of oil and blend the two.
Heat for 3 minutes and let it cool.
Massage the mix on your beard for 5 minutes.
Let it dry for the next 15 minutes and wash off with clean water.
2. Curry Leaves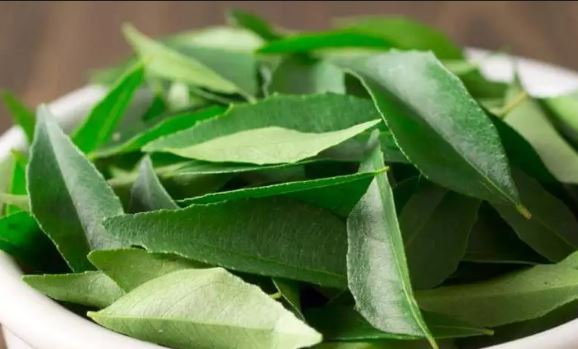 Directions
Crush 8-10 curry leaves and add 1 tablespoon of coconut oil.
Keep the flames low and heat for 5 minutes.
Let it cool, after which you can massage just like the previous remedy.
Repeat process regularly for speedy results.
3. How do you get rid of white facial hair without dye?
In this regard, there are very many techniques and innovations on market that can be used to get rid of facial hair. They do not involve any chemical or preparation. They are rather procedures that can be done medically or even at home to remove facial hair.
4. Epilation
It is a very popular form of removing unwanted white hair. The benefit of using this method for white hair removal is that it is totally painless.
How is it used?
Start by softening your facial skin with lukewarm water
Then apply a very thin coat of moisturizing cream to the area where you want to remove white hair.
Then, use a depilatory tool and remove off your white facial hair.
Rinse off your face and pat dry.
5. Tweezing to get rid of white hair strands
This technique is good if you have just a few white hairs on your face then. It works by removing white hair and therefore it is really effective as you will be pulling out your white hair from the roots. It therefore takes some time before the hair grows back. The time varies with individual, but it usually takes about four to eight weeks for the hair to reappear again.
It is highly recommended to use well sanitized tweezers to prevent transfer of any bacteria to the skin which might result in breakouts or any skin infections. You can simply sanitize it by rubbing the tweezer with some isopropyl alcohol or sterilize it in hot water.
6. Facial Spring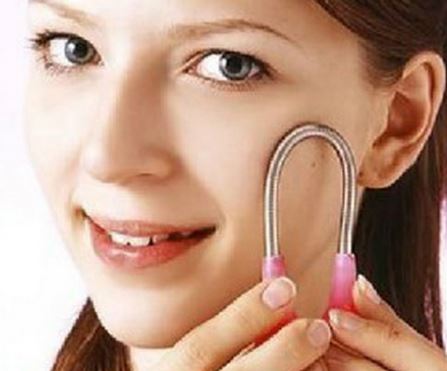 It is easy to use and is painless tool. The facial spring removes hair from the roots on any part of your face. It effectively removes the tiniest white hair from your chin, upper lip, forehead or cheeks.
How is it used?
Start by holding the handle of the tool and bend it gently to form an inverted U-like form.
Roll it over your white hair area in a gentle outward motion along the skin.
It just leaves a prickling effect on the skin while removing your unwanted hair.
7. Electrolysis Treatment
This method is useful if you face problems with a lot of white hair growth, it is the best because it works by permanent removal of white facial hair.
How does machine work? A pointed thin needle is directly inserted into individual hair shafts and current passes to the shoot through this needle, which thereby kills the hair root.
8. Threading
Threading unwanted facial hair is the most common method. A thread is twisted and moved against the unwanted facial hair surface for removal. The disadvantage of this method for white hair removal is that the results are temporary like tweezing.
But, if you have slow white hair growth, then this option might work for you really well. You should avoid threading on pimples, acne or on irritated skin. If you have very sensitive skin, then you might notice redness or slight skin irritation.
9. Laser removal of white hair
This is the latest innovation in the industry. In this method, Laser machine produces beam of light, which gets absorbed by hair follicles, thereby it fails to produce hair. Later, cooling devices are used to prevent any damage to the skin.
How to get rid of white hair naturally
Natural remedies including ingredients in your kitchen can help you get rid of white hair on your head or scalp. Sugar, molasses, potatoes, white pepper, sage etc. are some of the home remedies for white hair. Here's how to get rid of white hair with natural home remedies.
Sugar and lemon
Lemon helps in skin bleaching while the others work in causing perfect skin exfoliation. These three elements which when combined can help in removing the unwanted hair from the moustache. However, make sure that the ingredients should not be applied on the sensitive portions of the skin. This can cause unnecessary skin irritation.
Mixture of lentil and potatoes.
When you mix potato with the yellow lentil it helps in removing the extra and the unwanted hair from the moustache. Potatoes come with natural bleaching properties. When potato is mixed with lentil and then applied on the hair the same helps the hair retain the natural color. This is the perfect Ayurvedic process by which you can get rid of the unwanted hair from the facial moustache.
Banana and oatmeal together
You can start with oatmeal and banana scrub. Banana is a sort of natural component and it is best used for removing the unwanted and the white hair from the moustache. Banana can be mixed with the rough ingredient of oatmeal and this can help in perfect skin exfoliation.
Moreover, banana helps in turning the skin so soft and pulpy and the oatmeal causes cleansing of the skin. Both of them when combined and leave the best effect on the skin and in the way the white hairs of the moustache would be gone and you are sure to feel and look so smart and fresh.
White pepper and camphor for hair removal
Camphor and white pepper can really help in clearing the white hair from the moustache.
Both pepper and camphor are extremely strong and they can cause burning sensation over the skin. These are components not perfect for sensitive skin texture. However, they can be used in removal of the white hair portions from over the skin.
Sesame Oil and Almond Oil
This is one of the best natural remedies for white hair. Almond oil nourishes hair, prevents split ends, and enhances melanin production, thus restoring natural pigmentation in graying hair. The anti-aging properties of sesame oil aid almond oil in reversing the premature graying process.
What do you need?
1 teaspoon sesame oil
4teaspoons almond oil
Directions:
Mix the two oils together.
Massage this oil for 20-25 minutes on the scalp, and later, wash it off with a mild shampoo.
Sage Leaves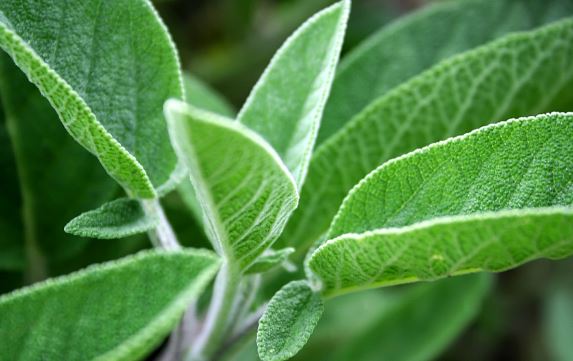 Even though the leaves are light colored, they can be used to naturally dye graying hair. It is a natural hair color preservative and works wonderfully to restore natural hair color.
What do you need?
Directions
Boil a few sage leaves with water.
Cool the mixture and sprinkle it on your hair evenly.
Leave it on for two hours.
Wash with a mild shampoo.
Repeat the process for a few weeks and see the change
Ridge Gourd
This is an effective remedy for premature graying of hair. Ridge gourd, in combination with oil, works as a tonic and provides the nourishment that is lacking in graying hair. It rejuvenates the hair roots and helps restore natural pigmentation.
What do you need?
1/2 cup ridge gourd or ribbed gourd, cut and dried
1 cup coconut oil
Direction:
Soak the ridge gourd or ribbed gourd pieces in the coconut oil for three to four days.
Boil this mixture until it becomes black in color.
Use this stained oil twice every week to massage your scalp.
Fenugreek Seeds
It is rich in nutrients like vitamin C, iron, potassium, and lysine. These nutrients not only prevent premature graying, but also help in hair growth and preventing scalp dryness. What You Have To Do
Directions:
You can consume fenugreek sprouts daily. You can also drink the water extracted from soaked fenugreek, or apply its paste on scalp for treatment of premature graying of hair.
Sesame Oil and Carrot Seed Essential Oil
This is an effective Ayurvedic medicine for white hair, and this mixture can be stored in a cool, dark place for about a month.
Directions:
In a dark colored glass bottle with a tight fitting lid, add 4 tablespoon sesame oil and half teaspoon carrot seed essential oil.
Shake well to combine.
Gently massage the oil into your scalp and hair roots.
Leave for 30 minutes.
Rinse off with warm water and gentle shampoo and conditioner.
Henna Catechu Remedy
Henna is a classic natural hair dye. What do you need?
1 cup henna powder
Coffee powder
1 tablespoon curd
1 tablespoon lemon juice
1 tablespoon catechu (Latin name: Acacia catechu)
1 tablespoon brahmi (Latin name: Bacopa monnieri; also known as Indian pennywort of water hyssop)
1 tablespoon Indian gooseberry (Latin name: Phyllanthus emblica; also known as Amla)
1 tablespoon dry mint powder
Vinegar
Here's how to get rid of white hair using henna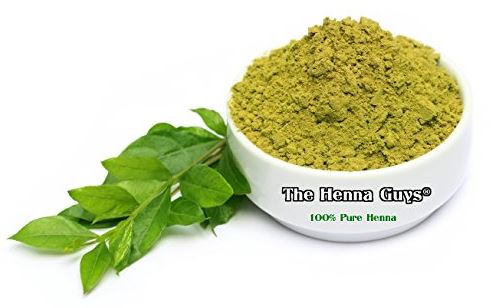 Use a plastic, wooden, or stainless steel bowl, because the henna can react to certain metals.
Mix the henna powder with as much coffee powder as desired (the henna will result in a reddish color; the coffee results in a more brownish color).
Add the curd, lemon juice, catechu, brahmi, Indian gooseberry, and dry mint powder.
Add vinegar until it makes a thick paste.
Let the mixture sit for two hours.
Apply the paste onto your hair. Leave it in for an hour.
Rinse out the dye completely with water.
How to get rid of white hair permanently
If at all you are fade up and the only thing you want to do is do away with the hair, then the following would work well for you. There are no available agents that would help do away with white hair for good. The options below provide a long term solution but cannot do away with the condition completely.
Sage and Rosemary:
Take a cup and fill it with sage and rosemary equally,
Then take bowl and put the mixture cup into the bowl and fill it with water and then let it boil for half an hour.
Once the water has changed it color then remove the rosemary and sage from it and let it cool down for some time.
After the water is cold then rinse your hair with it and let it dry naturally.
Once your hair is dry then go for using shampoo.
Remember to do this once a week to get the proper color.
Black Walnut:
Directions:
Take some black walnut and open
Let the inside fruit in the bowl of water
Let it boil for 15-20 minutes and then remove the walnut and rinse your hair with the black water after letting it cool for some time.
Let it dry normally before shampooing your hair. Use this technique every alternate day to get black hair.
Coffee
Coffee is one of the common natural methods of coloring hair. Although it does not give permanent results, it also benefits your hair by strengthening it and supplies it with beneficial nutrients. It is a simple way of boosting your hair color and giving it a vibrant dark brown.
Directions:
Make strong organic coffee preferably espresso
Allow it to cool down
Pour this over your head while in the shower
Massage it from the roots to the tip of your hair
Cover your head with a plastic shower cap for 30 minutes
Rinse out with cool water
Do this twice weekly till you achieve the desired shade of brown
Laser treatments
Permanent hair reduction may be achieved by a variety of laser treatments and light-based systems. Unwanted hair can be removed anywhere on the body, even the most sensitive areas. With each consecutive treatment the hairs become fewer in number and finer in appearance.
Other home remedies for white hair
The combination of onion and basil
Onion and basil when combined together can help in best hair removal from the moustache and the skin. Onion is called a sort of natural ingredient and it helps in causing the skin appear so perfectly beautiful. It is interesting to know that onion helps in the removal of the unwanted hairs from the skin and this is the reason it can be used for cleaning the white hair from the moustache.
Cow Milk Butter
Massaging scalp with butter, prepared from cow milk is another good Ayurvedic treatment for white hair.
Natural Conditioners
Instead of using the chemical-loaded hair conditioners, try your hand at some nourishing natural hair conditioners to promote hair growth and demote hair whitening. Make a paste of Gooseberries and black walnuts, and mix them. Add natural oils to the mixture to make your personalized natural homemade hair conditioner. Use this hair conditioner as a hair pack thrice every week. It reverses hair aging, improves the texture and tone of hair, results in hair strengthening and thickening and treats dandruff
Meditate
Stress is a powerful enemy that harms our skin, hair, and health. Excessive stress causes hair whitening at a young age. Youngsters are surrounded with a lot of pressure in life. In such a scenario, the hair quality gets a huge blow in the form of hair whitening and weakening. De-stress exercises and meditation are the two weapons against hair whitening. Meditation restores the chemical balance in our brain and leaves the body and mind calm. It prevents hair whitening and repairs the same.
Oiling
This is one of the primary reasons that we have weak hair follicles resulting in thin hair, white hair and dull hair at a very young age. Use almond oil and olive oil to nourish your scalp. You can also use powerful herbal oil formulas to repair hair damage. Oiling is one of the best and natural ways to get rid of white hair. It is also a sure-shot prevention against hair whitening at a young age.
Use Biotin-Rich Hair Products
Biotin is the natural ingredient that maintains black color in the hair. Thus, when you promote the consumption of biotin rich food items (like oats and almonds) you are likely to get rid of white hair at a young age. The use of biotin rich hair cosmetics is also a wonderful mean to restore the natural black color of your hair.
Eat Vitamin B12-Rich Food
This is one of the best ways to prevent hair whitening. It is also a curative measure to get rid of white hair. Vitamin B12 maintains the scalp health and heals hair against whitening. Eat fresh fruits and vegetables rich in Vitamin B12 (yeast, cheese, avocados, oranges, plums and cranberry) to develop a healthy diet. Soon the results show up, and hair growth is promoted. White hair strands get overshadowed with new growth, and finally, they fall away.
Heat Protection
This is a preventive as well as a curative measure against hair whitening. Excessive heat and sweat make the scalp dry. The hair follicles become weak and start to age. As a result, hair goes gray and white.
References
http://www.livestrong.com/article/167294-what-causes-white-hair-at-a-young-age/
http://menhealth.in/how-to-hide-white-hair-in-beard/
https://bellatory.com/hair/How-to-make-white-hair-black-without-dye
http://www.stylecraze.com/articles/causes-and-tips-for-reducing-white-hair/