Best Hair Color to Cover Gray Hair, Dye, Blonde,
Coloring gray hair is one of the best way to cover or hide the white hairs especially if you want to stop premature aging. But what is the best hair color for gray hair coverage? Good hair dyes to cover gray hair include blonde, dark blonde, platinum, ombre, some highlights and low lights. Here are tips and techniques for coloring gray hair, permanent and semi-permanent hair dyes for gray coverage as well as safe non-chemical natural hair dyes to use.
While coloring can help hide gray hair, the best way to do it is to choose a demi-permanent, semi-permanent, or at home drugstore hair dye that will make your hair look as natural as possible. There's a lot to be learnt about dyeing white hair, and one important part is how to deal with color-resistant premature gray hair. For most of the part, hair along the temples is said to be resistant to dye.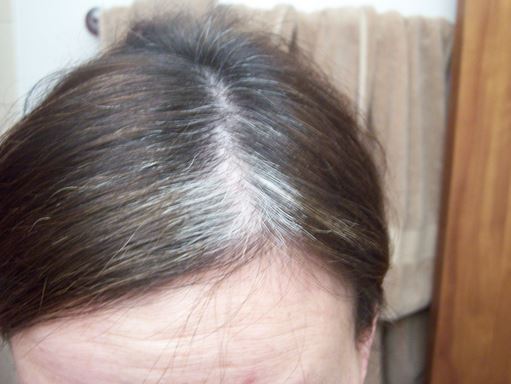 With such problems, knowing how to color gray hair the right way will help you hide white hair and give your head a vibrant rich color such as dark, blonde, platinum or silver.
Below is a list of the best hair colors for gray hair coverage. We have followed the hair dye ideas with tips, techniques and procedure on how to dye gray hair at home.
Choosing the Best Hair Color for Gray Hair
Most of the time, hair color charts and a little common sense can help you choose the best hair color for your skin tone or good dyes for your eye color. However, when it comes to covering white hair, you need to apply a few tips and tricks in order not to damage your hair while hiding white hair. Here are tips on how to choose a good hair color for white hair coverage.
Ammonia free hair dyes for gray and white hair
According to Michael Boychuck, a celebrity stylist based in Las Vegas, ammonia-free formulations dry your hair fast. Most gray hair strands are weak and subjecting them to drying agents will damage them. You want to avoid the drying effects of chemicals in the dye, so go for one that DOES NOT HAVE AMMONIA.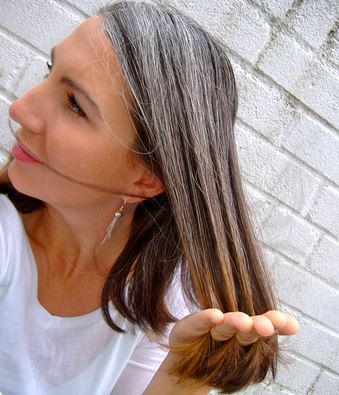 Another reason why you should avoid ammonia hair products is that ammonia has an effect of fading hair color. As Michael puts it, ammonia "penetrates the outer cuticle layer to deposit color in the inner cortex of the hair…" This leaves your hair vulnerable to damage especially when shampooing it.
Safe hair dye for gray hair or non-toxic, chemical-free hair color for gray hair
What is the safest hair color for gray hair? From vegetable dyes to organic or chemical-free hair colors, you have a wide range to choose from. Plant based colors are good for covering gray hair by way of giving hints.
Organic hair color does not contain chemicals and is definitely non-toxic. Choose organic hair dye products especially if you have thinning, weakened or fine gray hair. Such products will help you avoid coloring your hair and having it damaged within a short while.
Gray hair colors and skin tones, and eye colors
Another important tip in choosing hair dyes that cover gray hair to whatever percentage you like is matching it well with your skin tone and eye color. As you will learn, silver hair or fawn gray hair is hair that has lost pigment.
"When dyeing gray hair, it is important that you restore that missing undertone or pigment" says Van Gogh Kelly of the Van Gogh Hair Color. Base your best hair color for gray hair on this fact. The idea here is to get a natural-looking hair color that covers your gray hair and looks good with your skin tone and color.
Since your skin tone, color or pigmentation lightens as age creeps in, you should choose a good hair color that will complement it. Try to dye your hair a little lighter than when you were younger in your 20s or 30s.
While you can completely change your natural hair color, seek professional or salon advice because you want to stay within a spectrum of hues that will enhance your eye colors and still look good on you.
Gray hair coloring for light skin tones
What is the best hair color for gray hair and light skin tones? We have already covered good hair dyes for light, pale and fair skin tones. However, when it comes to choosing good hair colors for light skin tones with gray hair, it is important that you go with pure white gray tones or you opt for creamy and pale yellows. Pale yellow shades are better because, according to Deborah Dunham (see sources), too much of golden tones will not be flattering.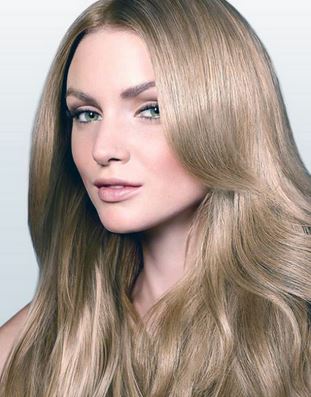 Gray hair colors for medium skin complexions
For medium skin tones, tones of steely gray and creamy whites are more appropriate and will look beautiful.  However, you should choose more of silvery tones especially if your hair is not 100 percent gray. In other words, if you have darks in your hair, you will look great with brighter silver tones.
For men and women with red undertones or such hints of cool tones in their skins, avoid too much of white hues as these are likely to bring out too much of red undertones even more, making you look unnatural.
Gray hair dye and dark skin tones
For women with darker skin tones, dark lowlights coupled with brighter whites around the face will give you a good looking blond appearance.
Note that if you go with yellow tones, you will end up looking unnatural, unhealthy or a little drab. So, with all that, what is the best hair color for gray hair coverage? Here's a breakdown of what hues to choose and how they look like.
Best Hair Color to Cover Gray – Ideas with Pictures
Should you go blonde if you have white hair? Or should you choose black hair dye? Is platinum, ombre hair color, silver or dark blonde with highlights or lowlights good for you? What is a good hair color idea for covering gray hair?
It is well known that some hair colors will cover gray hair better than others. Whether semi-permanent or permanent hair dyes, there are those that will lighten your hair while there are others that will make it darker. There are a few rules you should not forget when it comes to choosing the right color for hiding those white hairs.
Choose darker shades: To cover white hair effectively, ensure that you choose a hue that is a shade or two darker than your natural hair color. This is more appropriate when you want to go with semi-permanent hair dye that will wash out more easily.
Lowlights and highlights are likely to give you better results especially where there is a problem of gray hair at the roots. Maintaining consistency with re-touch is never easy, so, you'd rather dye your hair with permanent hair dye for gray hair and do highlights or lowlights for better coverage and transitioning.
Dark Brown and Black to Brunette Hair Colors for Gray Hair
Going brunette is one of the best ways to hide graying hair. However, there will be the temptation to go very dark, which is a bad idea. Try a lighter brunette hair color, such as light browns or if you want to choose black hair dye, go for dark brown. Why?
As you age or show signs of aging, your skin is prone to having dark spots, dark circles around your eyes and age spots. All these flaws can be accentuated by very dark hair. If you have naturally black hair, let your colorist cover your gray hair by blending hair color especially along the temples. Just keep it richly dark and shiny as opposed to going brassy and chocolate-y.
An important tip here when dyeing gray hair is to try as much as possible to dye your hair a shade or two lighter than the natural shade of your hair.
Highlights around the face will also help de-emphasize any hints of gray that may show. Good highlights for gray hair coverage would be caramel or a light brown shade. Avoid blonde highlights because they are likely to create contrast with the darker roods or base.
Blonde Hair Color for Gray Hair – dark blonde
Blonde can also cover grays, but not for everyone. According to Dunham, "The mistake some women make when they go gray is to cover it with blonde if they weren't a natural blonde to begin with." When you do this, you end up looking so washed out and unnatural.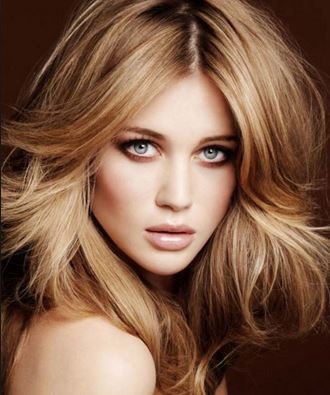 Whether you want to go dark blonde, medium blonde or ash blonde to cover white hair, it is important that you are a natural blonde. Don't go even lighter if you have a light skin tone because you will end up being unflattering.
For women with little depth on their roots, it is hard creating a good coverage on the base. Therefore, opt for a monochromatic blonde and then spice it up with lowlights and highlights. These will improve the dimension of our hair and coverage. Good highlights to try include caramel, light brown and strawberry blonde highlights.
You can also get 100 percent gray hair coverage with neutral colors such as medium blonde and sandy blonde.
Ombre hair color for gray hair hiding
Another idea and technique of coloring or hiding gray hair is to go ombre. While gray ombre doesn't get you away from the white hair or fawn that you so want to escape, creating such an effect can leave you looking stylish too.
That doesn't mean that you don't color your locks. No; you will need to enhance the gray hair in order to give the locks some intensity and color vibrancy. Some people start with dark roots, or more of a brunette look and fade into a light lilac ombre. Always opt for darker roots when you want to try and conceal gray hair with an ombre hair style.
Gray Hair enhancing – How to enhance gray hair
While everyone thinks the best hair color for gray hair lies outside this very natural hue, you can also opt to stay gray gracefully. However, that does not mean you stop coloring it. Enhancing your white hair is a good way of covering it without moving away from its natural color.
But how do you enhance gray hair? To get beautiful gray locks, you will need to consider it a blank slate and color it so that you give it a flattering hue and tone. One option is to bleach all over so that you can bring out the soft yellow undertones. After your bleach, you should enhance more by toning with a demi-permanent hair color.
A few lowlights and some layering will help achieve the salt-and-pepper look that has a lot of depth and that will make you look much younger. An important tip on how to enhance gray hair here is to avoid using hot irons and blow dryers because they will activate the yellow tinge in your hair.
Platinum and silver hair color for gray hair
Silver and platinum silver hair dye gives an exquisite look too. You can also use it as a trend to color gray hair. Despite your age, professional coloring of hair using silver hair dyes can make you look younger as it will help brighten up your face.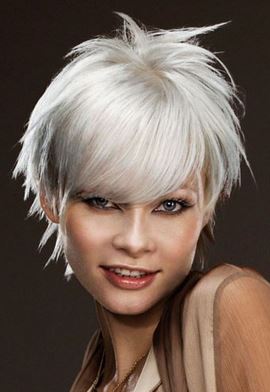 If you are used to dyeing your hair dark to cover the grays, silver is a good start when you want to revert to your natural looks. In addition, you can use platinum and silver as your best hair dye for gray hair coverage, especially if it is turning brassy gray.
Platinum hair dyes and silver colors also come in handy when you are looking to gradually turn your hair gray. For example, when dyeing your hair, it is normal to have a problem of roots growing gray and showing. You can intersperse silver highlights in your locks in order to help you revert to a natural gray hair color.
Grey hair highlights and low lights solution
Another solution is to choose highlights or lowlights to hide the problem area. This is particularly good when your hair is long. Ellen Miller of Angie's List recommends that you color with a lot of care, opting for a "small concentration of highlights around the problem area." This will help break up the grey locks.
One big advantage of using highlights for gray hair coverage (and even lowlights) is the fact that they help hair move away from remaining monochromatic. Your hair will appear fuller with more dimension. You will simply be creating an illusion of movement and lift in your hair. Note that highlights are good for covering hair that is just up to 20 percent gray.
Best Hair Color for African American Gray Hair
Mostly, African American hair is dark naturally. Therefore, choosing lighter shades of hair dyes can make it look unnatural. For instance, you cannot go blonde as a way of covering African American gray hair. David Ferris writing for eHow recommends that you go with a darker color. He also recommends that you should opt for a lighter shade if you have light gray hair.
From experience, when you choose to dye gray African American hair with a lighter shade, you will end up with an unappealing result of a yellowish hue or a tinge of orange. If the roots are gray and the length of your locks has not yet turned gray, use a permanent foam dye that will give you a dark brown hue for gray coverage on the roots and then apply a deep cherry for a fabulous look. Best product for this – John Frieda Precision Foam Colour in Deep Brown Black and Deep Cherry Brown. That said, what is the best hair color for gray hair for African Americans?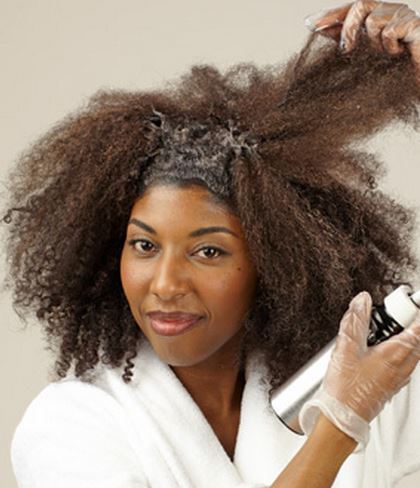 You can choose from rinses, sprays and powders. One product that always works well for this type of hair is Wella Color Charm Demi-Permanent Color. Being a trusted professional salon hair dye, it will give you a variety of deep tones such as black and brown, making it one of the best products for African American gray hair coverage. Dark and Lovely Hair Dyes are also a good line of products to try.
Other Tips for Hiding Gray and White Hair
Coloring is one thing, but how do you conceal the age that your hair shows? Hair pencils, sprays and other products will help hide ageing hair, but don't forget other tips such as hair styles and cuts. Here are further tips for hiding gray locks.
If you have less than 50% gray, choose a semi-permanent dye that is two shades lighter than the final color you are looking for. This is to help your hair not to get too dark as semi-permanent dyes don't lighten hair.
If you are more than 50% gray, choose one shade lighter than what you want your hair to look like in the end. You will cover the gray better without looking too dark and unnatural.
The tone of the colors you choose is also important. Go for products that are indicated as neutral or natural if you want a neutral tone in the end. Warm tones include amber and golden. Cool tones should have ash tones, such as ash brown hair dyes.
Grow out hair color for gray hair is also something you want to consider if you have thinning gray hair.
Natural Hair Color for Gray Hair, Organic and Vegetable Dyes
Natural is always healthy and safe. Organic and vegetable hair dyes are not chemical laden and will cover your hair pretty well. Some brands out there also produce organic dyes and colors. Garnier Nutrisse is one of the natural gray hair brands, with others in the same category including Light Mountain Natural Color for Gray.
In my research, I came across many recipes for making homemade natural hair dyes from vegetable and organic ingredients. There are Indian and UK recipes, each with a few different ingredients such as curry leaves, sesame and henna. Here are some of the recipes for natural hair dyes for gray coverage.
See also Henna Hair Color for Gray Coverage
Permanent vs. demi-permanent vs. semi-permanent hair dye
Which one should you use?  A semi-permanent hair dye, demi-permanent, temporary or permanent hair dye to cover white hair? One important fact about gray hair that you already know is that it is way too stubborn to absorb color. Gray hair is very resistant to color, is porous and coarse compared to regular hair.
For better coverage, choose a permanent hair dye because it will settle better into the pores of each strand. Demi permanent hair dyes will not do the job so well, unless you are looking for a very temporary solution. Choose from the best permanent hair colors for gray hair listed here if you are looking for a product that will give long lasting results.
Best Hair Dye for Gray Hair – Brands, Foam, Spray, Reviews
There's a plethora of hair dyes to choose from. When you find yourself in a dilemma, user reviews and ratings can help you determine which one is good for your type of hair. A professional hair colorist should also be able to recommend the best hair dye to cover gray hair effectively. From 2012 through 2013, 2014 and 2015, there have been trending brands that are known to cover grays very well. Here are some of the best.
Clairol Age Defy Reviews
When it comes to the best hair dye for gray hair, Clairol is by far one of the most reviewed hair dye products for covering gray hair out there. With a rating of 4.5 out of 5 stars, the flagship gray hair coverage product, Age Defy has over 700 user testimonials.
This one is marketed as an award-winning hair color that gives a much superior gray coverage. It comes with a conditioner and does more than just hide white hair – it fights frizz, dryness, breakage and coarseness. Clairol have made a color variant for everyone, so their color chart comes in handy as well. Another one of their products in the same light is Clairol Nice 'N Easy Permanent Hair Color Natural Black.
L'Oreal Excellence Crème Gray Coverage Dye Review
Drugstore reviews award it 3.5 stars while Amazon ratings are a little higher, with a 33 reviewers giving it an average of 4.3 out of 5 stars. It scores for the following points:
Easy and quick to apply; does not smell bad
Gives 100 percent gray hair coverage
It is very cheap, with a drugstore price even on Amazon, costing just $5.
Garnier Nutrisse Level 3 Permanent Creme Haircolor Review
Garnier's Level 3 is also top-rated for providing 100 percent gray hair coverage. However, I found the dark brown 40, also known as the dark chocolate shade to be the most reviewed and highly rated for providing a truly complete masking of gray locks.
Amazon and Drugstore reviews point out that it is long lasting.
It is also known to be a non-drip formula.
If you are looking for a good natural hair color for gray hair, Garnier is your go-to brand.
Liese bubble hair color foam
Liesse Bubble is predominantly used in Singapore and Asian countries. The formulation comes as a foam that, when applied, results in 100 percent gray hair coverage from root to the tip. Being an easy-to-massage foam, it is highly rated because of its convenience. Other brands include Joico, Jazzing, Matrix, Wella and Revlon Colorsilk.
Best At-Home Hair Color for Gray, DIY and Homemade Dyes
Are you in a do-it-yourself mood? At-home hair dyes are good only if you know how to dye your hair without damaging it. Your journey to getting rid of gray hair at home should start with a well-chosen hair dye. Without going to the salon, choose from these highly recommended at-home hair dyes for white hair coverage.
Umberto Beverly Hills U Color
Revlon ColorSilk
Herbatint Permanent Herbal Haircolour Gel
Clairol Natural Instincts and L'Oreal Excellence Crème
[Source – WebMD and Oprah.]
These colors are top-rated in most reviews because they are easy to use and can get rid of gray hair safely. Some, like the Clairol one, come with conditioning treatments just to make sure your hair remains healthy and well covered.
Good professional salon hair colors and dyes for gray hair
While box hair dye kits can be a good money-saving option to go for, your hair might need that professional hand to prevent it from getting damaged beyond recovery. Here are professional salon dyes recommended by Yahoo Beauty.
L'Oréal Mousse Absolue Permanent Hair Color
Clairol Expert Collection Age Defy Hair Color
Vidal Sassoon London Luxe collection
How to Color Gray Hair – Video with Steps for Dyeing White Hair
Almost everyone has a different approach on how to color gray hair. Now that you know how to choose the right shade and tone of dye to help hide the white, silver, fawn or platinum locks in your mane, here's a video with tips and steps for coloring your hair to mask the grays.
Choosing colors to blend gray Ideas

Sources and References
http://www.webmd.com/beauty/hair-color/expert-answers-your-beauty-questions-color-gray-hair
http://www.youbeauty.com/hair/hair-coloring-and-aging-hair/2/
http://www.angieslist.com/articles/5-things-know-about-coloring-gray-hair.htm
Yahoo Beauty: The Do's and Don'ts of Home Hair Color http://www.goodhousekeeping.com/beauty/hair/tips/a16987/amazing-gray-hair/