Olive Oil for Hair Growth-Benefits, How to Use, Before and after Results
Using olive oil for hair growth or loss can help you get long and thicker hair faster. Whether it is for growing black tresses or making it thicker or baby hair, olive oil has many uses when it comes to hair care and treatment. But can olive oil grow hair in a week or overnight? Here is how good this oil is for your hair,  reviews of the best brands including pure and extra virgin, before and after pictures, and how to use olive oil to grow hair fast.
Olive Oil for Hair  Growth/Loss-Is Olive Oil Good for your Hair?
Olive oil has for many years been used as a health product. There have been claims that it can promote hair growth, aid digestion, cause weight loss, and even promote healthy skin.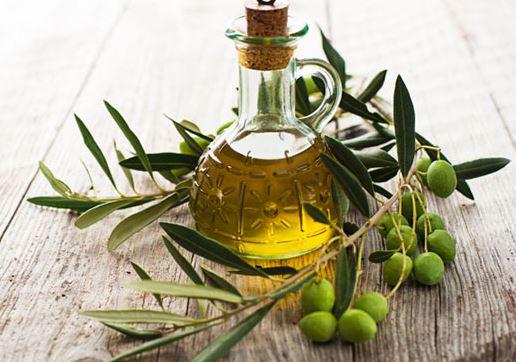 While not all the health claims concerning olive oil are true, latest research has shown that olive oil can indeed help prevent hair loss, and when used topically or orally, it can help in boosting hair production.
What does olive oil do for your hair?

When you use olive oil regularly, one of the benefits you get to enjoy is that strengthens your shafts and hair follicles, which helps ensure that the hair does not break off too quickly.
Olive oil contains fatty acids, which make an ideal conditioner, and when your hair is properly conditioned, it will bend when pressure is subjected, instead of snapping or breaking off.
Once you apply the oil to your hair, the omega-6 fatty acids that are present ensure that your hair will not lose water even when you are in environments that are dry.
Given that the body is naturally incapable of producing omega-6 obtaining the fatty acids from olive oil is the only way to make sure that your body benefits from the properties contained in the oil.
Omega-9 is another type of fatty acid that is that is highly beneficial and found in olive oil. The fatty acid makes your hair bendable and more pliable. The conditioning and moisturizing effects of this oil contribute to making sure that your hair does not easily break off.
Benefits -how is olive good good for your hair?
When it comes to hair and beauty applications, olive oil is a true powerhouse. It has rich moisturizing properties, which make it ideal for use on any type of hair. Even though the first use that may come to mind is cooking, ensuring you have a bottle of olive oil in your bathroom will help make sure that your hair is shinier, healthier, and stronger.
Whether you choose to use olive oil as a regular conditioner, hair finishing product or hot oil treatment, your hair is bound to benefit from the many properties of olive oil.
1.     Olive oil gets rid of dandruff
When mixed with lemon juice, olive oil helps in addressing the dandruff problem. Dandruff is often caused by skin that is dry and flaky. The acidic properties in lemon juice will, therefore, contribute to loosening dandruff, as olive oil acts as a moisturizer for the newly exfoliated skin layer.
According to Head and Shoulders, "Research has shown that an irritated scalp can actually damage your hair. When hair grows from a dandruff-affected scalp it suffers significantly more cuticle and protein damage than hair that grows from a healthy scalp."
Take equal amounts of lemon juice, water, and olive oil—a few tables spoons of each ingredient should be enough. Dampen your scalp and massage the mixture into it, making sure to leave it for at least twenty minutes before shampooing and rinsing.
2.     Olive oil prevents hair breakage
Hair is more prone to breaking during the dry winter months. Applying a little olive oil can help in addressing such problems, preventing hair loss and promoting hair growth.
The oil adds moisture and weight to your hair and acts as a quick fix for messy and unkempt hair. All you have to do is even a little oil in your hands, and then slowly run them through the hair after it has been styled.
3.     Adds strength and shine to hair
To bring moisture back to your hair and leave it looking healthy and shiny, consider replacing your normal conditioner with olive oil.
Olive oil happens to be rich in antioxidants, and vitamins A & E, which helps in protecting the keratin present in hair, thereby sealing in the moisture.
4.     Manageability
Hair that is dry and undernourished can be very hard to style. Hair in this condition will not hold a curl, and attempting to straighten it will only make it lifeless.
A hot oil treatment that features olive oil helps in manageability making your hair easier to style. You will need to coat the hair using half a cup of olive oil and leave it for thirty minutes.
This is sufficient time for your hair to receive the moisture that it requires and return it back to a manageable state.
5.     Softens hair
If you find yourself dealing with fizzy curls or brittle ends, which feel more like steel wool, this oil, can help make the hair softer.
Using a natural, deep-conditioning treatment of this oil on a regular basis will help replace the extra silicone ingredients that are normally used in hair conditioners, which are known to provide the hair with a soft feeling of softness after being applied.
Applying olive oil on a regular basis is not only effective, but it also happens to be budget-friendly. It is recommended that you also make sure that you follow a diet that is well balanced, and always to remain hydrated, making sure to cover your hair using a scarf or hat whenever you go outside to protect yourself from the damaging effects of the sun, as well as avoid chemical based styling products.
6.   Helps hair loss & breakage in men
How does olive oil help with hair growth and male pattern balding? For men living with male pattern baldness, the oil can be extremely useful. Normally, male pattern baldness is brought about by the presence of DHT.
The DHT hormone causes the hair follicle shafts to start shrinking, and with time, this causes the hair to grow in thinner strands, which will start breaking off even before the hair can grow to a reasonable length. When applied to the scalp, olive oil can help in slowing down the body's production of DHT, hence providing reduced hair loss attributed to male pattern baldness.
Olive Oil for Hair Growth in a Week or Overnight
Some folks have it that olive oil can grow your hair overnight or at least in a week. Is true that can stimulate hair growth that fast?
The answer is no! Here is an explanation. Your hair grows fast depending on a number of things and conditions. Age, diet, general health of the body are some of the factors that contribute to the speed of hair growth. To grow hair fast within a week, your body needs to be in its best condition. Essential oils can help nourish it and stimulate hair growth.
While olive oil can help speed up hair growth, the results may not be noticeable in a week or in a few days. You will have to exercise patience and a standard routine in order to grow your hair fast or see noticeable results in a few days or weeks.
Olive Oil for Baby Hair Growth + Recipes
Is olive oil good for babies hair?
Owing to the many benefits it is packed with, it can also be used for baby's hair. It is in fact safe  for most infants. However, for hyper sensitive babies, there are chances that it cause an allergic reaction.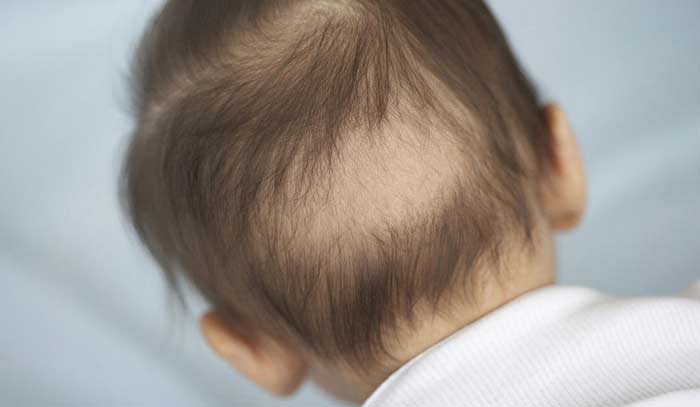 For babies, olive oil  hair oil that promotes scalp health, acts as a good conditioner for hair and it also boosts blood circulation in the scalp. This oil also  makes baby's hair strong as well  softening frizzy and coarse hair
Other benefits not related to hair include;
Skin Problems
Massaging
Constipation treatment
Diet-It contains monounsaturated fats, Vitamins A, C, D, E, K, B vitamins and antioxidant which provide more nutrients to your baby's diet
Treat Diaper Rashes
How to olive oil for baby hair -recipes
For Dandruff (cradle cap)
Ingredients
Olive oil
Wash cloth
Baby shampoo
warm water
Instructions
Apply a thin layer of olive oil in the affected region, then use the wash cloth to massage
Let it to sit for 10-15 minutes.
Using the baby shampoo wash it off
Rinse with warm water.
 To get rid of  the oil completely repeat the washing at least twice
Olive and castor oil for baby hair
Ingredients
Olive oil
Castor oil
Source of heat
Instructions
Mix equal amounts of olive oil and castor oil
Heat the mixture until lukewarm
Apply on your little one's scalp and hair.
Massage for 10 minutes
Wash off with shampoo and then rinse with warm water
Olive oil for black hair growth
Is olive oil good for black hair growth? How is olive oil good for black hair care? Most types of hair need care and conditioning. For this reason, the oil is used as a care routine. But what are its benefits for black hair?
Black hair needs deep conditioning. Olive oil is used in most deep conditioning treatments for black hair.
Another way to use olive oil for hair growth (especially for black hair) is to use it as a leave in conditioner.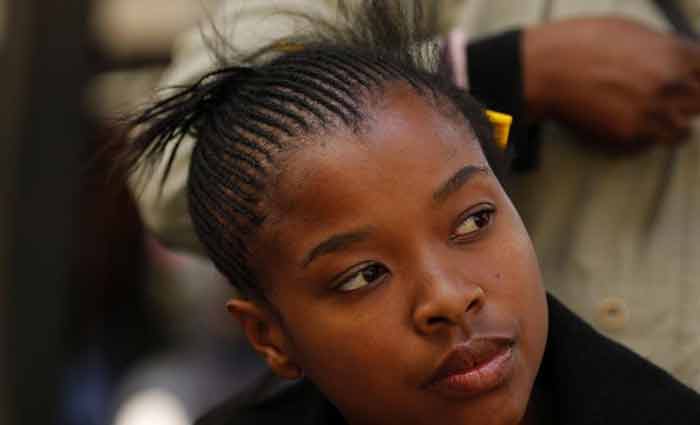 How to Use Olive Oil for Hair Growth, Loss,Treatment & Natural Natural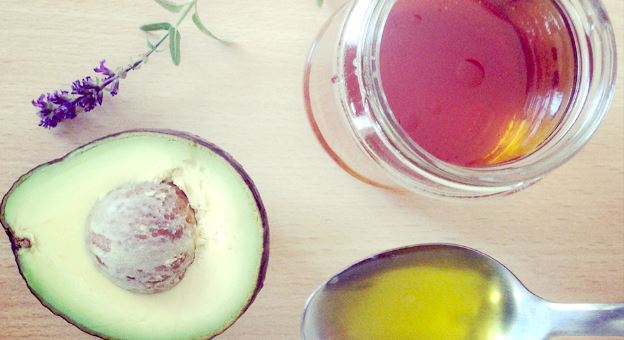 In this process, the oil is used in the removal of sebum build-up, which has been known to inhibit hair growth.
Warm a full cup of olive oil and apply it to your hair and scalp at night
Take your time to gently massage it in for a few minutes to ensure the oil is well spread
Use a shower cap or damp towel to wrap your hair
You can choose to leave it on overnight, or for a few hours
Wash the olive oil off using shampoo
Repeat the steps regularly
Alternatively, the consumption of olive oil comes with very many benefits. Here's how to use olive oil for hair growth by consuming it.
Take a dash of lemon juice and mix it with a tablespoon of olive oil and a single glass of water.
Properly stir the mixture before consuming it.
Alternatively, you can use olive oil when cooking, or as a part of your salad dressing.
You could also choose to consume a single tablespoon of olive oil each day.
Olive oil with egg white and honey for faster hair growth
Egg whites come with a very high protein content and are rich in sulfur, iron, zinc, iodine and phosphorous which assists in enhancing new hair growth.
The honey helps in conditioning your hair. This particular process has been known to work well for people that have an oily skin. Here's how to use egg white and olive oil for hair growth or to make hair grow faster, longer and healthier.
Take your egg and separate the egg whites before making sure you beat them thoroughly.
Add a single tablespoon of honey, olive oil and mix them before applying the mixture all over your hair.
Make sure you leave the mixture on your hair for between twenty and thirty minutes
Wash and shampoo your hair.
Ensure you repeat this process at least once every fortnight.
Olive oil with cayenne pepper for fast hair growth
Capsaicin is one of the major properties of cayenne pepper, which helps in stimulating your scalp to improve the circulation of blood. Here's how to use cayenne pepper and olive oil for hair growth.
First Process:
Take a cup of olive oil and slightly heat it in a pan before adding a single tablespoon of cayenne powder.
Ensure you slowly stir it to ensure it does not clump before eventually turning off the heat.
Provide it with a few minutes to cool down before applying it to the scalp.
Gently massage the mix into your scalp and leave it there for between four hours and overnight.
When you wake up, rinse it off with shampoo and make sure to repeat on a regular basis.
Alternatively, you can mix a single tablespoon of cayenne powder into two olive oil tablespoons and apply the resulting mixture to your scalp. Ensure you leave it there for a few minutes before washing it off with cool water.
Second Process:
Take one tablespoon of mustard powder, and one of cayenne powder, two tablespoons of water and olive oil, and one egg yolk
Apply this mixture to your hair and scalp and massage it gently
Make sure to cover your hair with a shower cap for at least twenty to thirty minutes
Rinse your hair using water and shampoo
Make sure to repeat it at least three times each week
Olive oil treatment for hair growth with garlic oil
Garlic plays an important role in stimulating your blood circulation which in turns helps in regenerating hair. When combined with olive oil, garlic will make hair grow faster and healthier. Here's a recipe for treating hair loss and promoting hair growth.
Take four to five garlic cloves and gently crush them, remembering to add three tablespoons of olive oil.
Place them in a pan.
Place the pan on a stove and gently boil the cloves until they turn slightly brown.
Let the garlic and olive oil mixture cool down for a few minutes until it gets to room temperature.
Take the oil and apply it to the roots of your hair follicles by gently massaging it.
Leave the paste on your hair for one hour before rinsing off with water and mild shampoo.
Alternative treatment
Take half a cup of virgin oil and add it to four garlic cloves that have been chopped and placed in a jar.
Keep it in a cool place for one week or two.
Shake the contents of the jar and ensure you warm the oil.
Once warm, apply it to your hair and scalp.
Proceed to gently rinse it after an hour to help in promoting your hair growth.
Olive oil with avocado recipe for hair growth
Avocado has been known to contain vitamin E among other essential nutritional compounds, which are vital in stimulating hair growth. When coupled with olive oil, it can help your hair grow faster and healthier.
Shampoo and dry your hair
Take your ripe avocado and smash one-half
Add two tablespoons of olive oil before stirring it well
Your resulting mixture should be applied to the scalp and hair as a mask and left therefore for between twenty and thirty minutes
Proceed to wash the hair using shampoo and a hair conditioner
Alternative treatment
Take a single banana and mash it with avocado and a single tablespoon of olive oil.
Gently massage the mix into your scalp.
After thirty minutes, wash it off.
Repeat on a regular basis.
Third Process
Take equal parts of olive oil, avocado oil and castor oil
Combine them in a bowl
Once combined, take the mixture and apply it to the hair and scalp, and gently massage it
Make sure to wash off after a few hours
Fourth Process
Take a ripe avocado and blend it together with two tablespoons of olive oil and honey, combined with three drops of lavender oil to create a smooth paste.
Dampen your hair and apply the paste as a mark on all ends of your scalp.
Make sure to cover your hair using a shower cap.
Apply heat to the hair using hair dryer for at least fifteen minutes.
Rinse the mask off after thirty minutes using conditioner and shampoo.
Make sure to repeat three times a week.
Olive oil with coconut oil
Coconut oil comes with capric and lauric acids, and contains other essential acids that help in binding proteins present in your hair, and thus protects it from hair loss and breakage.
First Process
Take coconut oil and olive oil and combine them in a ratio of 2:1 before applying to scalp
Gently massage it into the scalp taking care to leave it there for a few minutes
Once this is done, gently wash it off using shampoo and water
Second Process
Take two tablespoons of warm coconut oil, olive oil, one egg, and honey and combine them in a bowl
Combine them before applying to hair that is damp and conditioned
Let it stay there before washing it off after three hours
Third Process
Take a single cup of coconut milk and mix with three tablespoons of olive oil.
Apply the resulting mask to scalp and hair to help hair grow thicker and long.
Take a shower cap and use it to cover the hair before heating your hair to allow for deep penetration using hot water.
Wash the mask off after ten minutes using hair shampoo.
Olive oil with tea tree oil
Tea tree oil helps in clearing dead cells, unblocking the hair follicles that have become blocked and moisturizing your hair, which helps in clearing bacterial and fungal infections.
It is a combination process that is quite effective when it comes to treating head lice, hair loss, itchy scalp, and dandruff. Here's how to use olive oil for hair growth with tea tree oil.
Take three tablespoons of olive oil and mix into eight to ten drops of warm tea tree oil.
Take your mixture and apply it to the scalp before massaging it for five minutes.
Use a hot towel to cover your head which helps in opening up all the pores that are clogged.
Let it sit overnight before rinsing off with shampoo.
Make sure to repeat on a regular basis.
Olive oil natural conditioner
Eggs come loaded with proteins that help in fortifying the hair shafts, while lemon contains Vitamins B12 and C, in addition to having antioxidants which stimulate circulation and helps in promoting the growth of smooth and healthy hair.
Mix a full cup of olive oil with a few drops of lemon juice and one beaten egg yolk.
Take the resulting mix and apply it to your scalp, taking care to gently massage it.
Take a shower cap and use it to wrap your hair for at least fifteen minutes.
Rinse your hair using mild shampoo and water.
Olive Oil with Vitamin E Oil
Vitamin E comes with antioxidant properties, which are vital in encouraging the growth of hair. Here's how to use olive oil for hair growth and treating hair loss.
Extract the oil you need from a vitamin E capsule and proceed to mix it with two tablespoons of olive oil.
Stir the mixture well before applying it to the scalp.
Ensure it stays there for at least thirty minutes.
Wash the mixture off using water and mild shampoo.
Ensure you repeat this process for at least two times each week.
Tips and Precautions When Using Olive Oil
To guarantee the best results, it is recommended that you only use extra virgin oil.
Combining equal amounts of olive oil and sweet almond oil will result in split ends.
Ensure you do not scratch your scalp.
If hair loss persists after trying the above methods, you should consult your dermatologist.
To thicker your hair, you can also use olive oil based creams, shampoos, and gels.
Olive oil for hair growth before and after, results
There are many hair growth claims on the internet. But does olive oil really help hair grow faster? Here are before and after pictures to show the results of using this oil to make hair grow faster. Disclaimer: these photos are not original and are collected from sources claiming to have used olive oil to get such before and after results.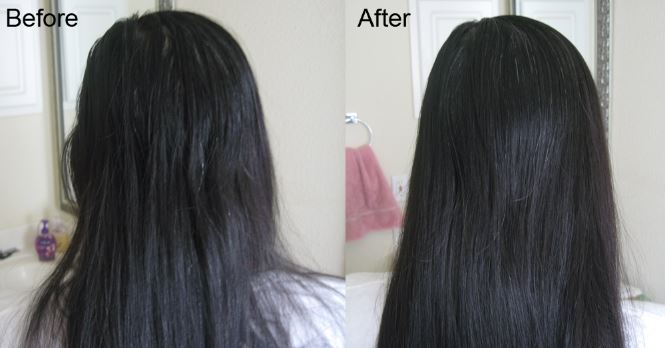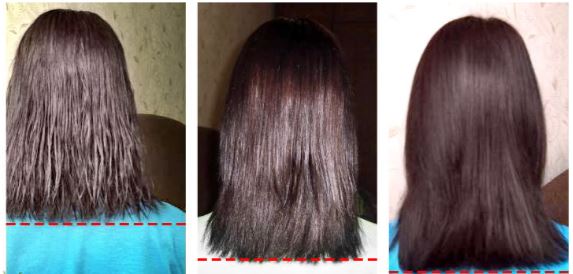 Pure, Olive oil or Extra Virgin Olive for Hair? Which is the Best for Hair?
There are a variety of olive oils in the market. You will see names like, organic, refined, unrefined, pure, virgin and extra virgin oil.It all comes down to what you want to use it for. So far so good the best for hair is extra virgin oil. Top brands of extra virgin oil include;
Venta del Baron Extra Virgin Olive Oil
Bono Sicilian Certified PDO Val Di Mazara Extra Virgin Olive Oil
California Olive Ranch Everyday Extra Virgin Olive Oil
Papa Vince Olive Oil Extra Virgin – First Cold Pressed
Pompeian Extra Virgin Olive Oil
Colavita Extra Virgin Olive Oil
Reviews
Which is the best olive oil for hair growth? Should you take extra virgin or ordinary oil? Here are reviews on which is the best.
"This is just what i needed for my hair, to add to my natural hair care regimen. I have read up on so many hair care blogs saying how important natural oils like this, almond oil, jojoba oil, and coconut oil, (and others) are essential to the growth of African American hair to keep it healthy and shiny and full of life." – Amazon
References