Pepper Mint Oil for Hair Growth Reviews, how to Use, Benefits & Side Effects
Peppermint (Mentha piperita) is a common flavoring agent for gum, toothpaste, and tea. Based on its properties, it finds use in various areas one of them being the hair.
The unique properties that make it of great essence in hair include antiseptic, regenerative and stimulating effects. This, therefore, implies that it can relieve you of the irritation of the scalp and dry skin.
More to that, it if found to stimulate hair growth especially those affected by baldness. Similarly, peppermint oil gives rise to healthy hair with a shiny and fresh outlook. In the long run, it of benefit regarding dealing with dandruff and other hair related conditions as it encourages blood circulation to the scalp.
Benefits- How Good is Pepper Mint for Hair Growth & Loss?
The frequent use of peppermint is likely to come with uncountable benefits. Consistent and sustained use for hair is likely to bring about the following effects: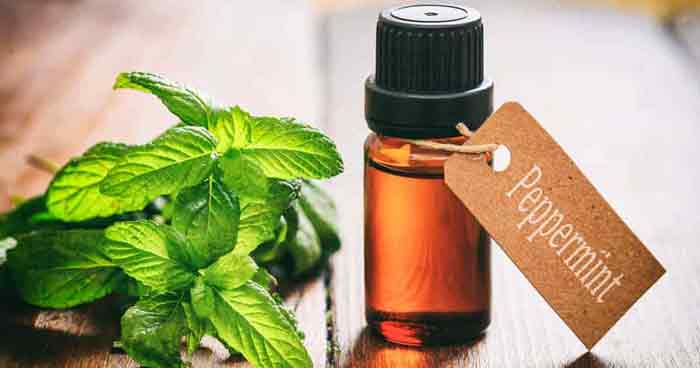 It is a hair moisturizer
It can be used alone or in combination with other oils to perform this. In most cases, it is advisable that you mix it with other oils to avoid irritation and other likely side effects. It takes about 20 to 30 minutes for you to experience complete nourishment and miniaturization of your hair. The mixture is applied directly to the hair, wrap your head using a shower cap and then place a hot towel on top of the scalp. At the end of the prescribed time, the benefits are accrued.
Peppermint normalizes scalp's oil production
As an astringent, it helps reduce the excessive production of oil by the scalp. Therefore, peppermint solves pretty well the problems of the oily or dry skin. Similarly, it balances the level scalp's pH.
Known to promote hair growth
Since it exhibits the internal mechanism of action, it penetrates the skin to stimulate the hair follicles. It improves blood circulation and oxygen supply in the end. The result is the promotion of hair growth. The perpetual supply of oxygen to the roots of hair follicles makes hair grow to full length.
Helps fight dry scalp and dandruff
It does not lead to overproduction or lesser production of oil but in essence brings about the normal production of oil. Dandruff, however, poses a greater clinical condition and peppermint is known to be very effective against it. This procedurally dealt with when the oil solves the dry skin condition.
Peppermint also helps avoid hair loss
Oxygen supply resulting from peppermint application strengthens the hair follicles promoting healthy hair and reducing hair loss. Oxygen delivers nutrients to the follicles and thereby making them nourished all through. [i]
Castor Oil and Peppermint Oil for Hair Growth -How to Mix and Use
Castor oil and Peppermint are mixed to avoid irritation and likely side effects. The mixing of the two has to be done in an orderly manner as follows: First use an applicator bottle for mixing.
Add 2-3 drops of peppermint oil to 3-4 ounces of castor oil then shake thoroughly. Castor oil compliments peppermint oil regarding the healing properties, promoting hair growth as it re-invigorates the scalp.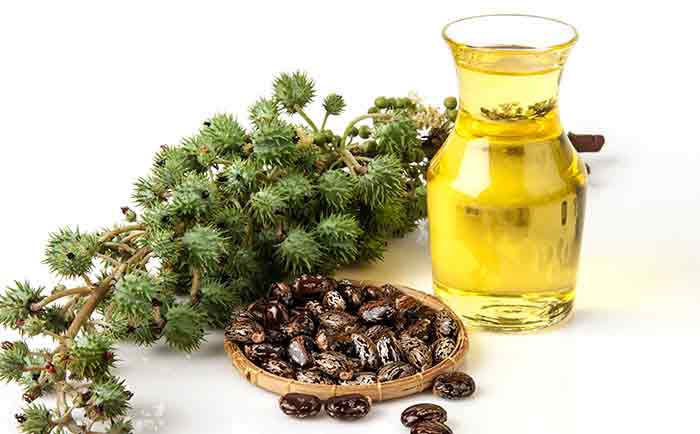 Other Peppermint Oil Hair Recipes
How to make Peppermint for Hair at home
Homemade peppermint oil is prepared as follows: 
    What do you need?
One teaspoon of Vitamin E
A glass jar fitted with an air-tight lid
 Storage bottle
Four tablespoons of coconut oil
Carrier oil e.g. olive oil
One tablespoon of castor oil
Half teaspoonful of peppermint oil
One teaspoon of tea tree oil
   Procedure
Melt the  oil
Use low heat during the process
Add vitamin E
Allow the liquid melt and become homogenous
Let it cool down for about two hours
Stir the liquid till it is fully homogenous, let it cool for almost two hours
Application of the peppermint oil recipe on a daily basis makes the hair look beautiful, silky and exhibit rapid growth.

How to Use it for Scalp
Add about 2-7 drops of peppermint oil into approximately 4 ounces of cold water then stir using a spoon.
Apply the mixture onto the scalp and use your fingers to massage for several minutes
Shampoo and make your hair the way you prefer.
More ways to use Peppermint for Hair
Apart from it being of great therapeutic importance to the hair, peppermint oil can be applied to the hair to leave behind a lasting effect of freshness and good scent. It is therefore for this reason that it is used for aromatherapy. By virtue of this oil being an antiseptic agent, it bolsters your scalp's health by clearing dead skin and bacteria. 
Peppermint Oil for Hair Growth Reviews
According to NYRAJU Natural Skin Care, Peppermint is considered a superior product when it comes to taking care of black hair. It is viewed to provide a defense against head lice and dandruff.
When you apply a black hair product with peppermint oil to your hair, it smells invigoratingly cool and fresh, leaving your hair to look and feel healthy and clean. [ii] It is evidenced in a short time of about a week after commencing the use.
There is immense and increased preference to the use of peppermint oil across quite some users. Those who had been struggling with falling hair, short and stunted growing hair now can smile about the result that they accrue. 
The following is are customer reviews to support the superiority that peppermint commands over other products: 
A product review by Carolyn C. Ashby:
"I had never bought oils from this company before so I was nervous, but, it arrived promptly, was packaged to protect the oils, and the oil itself was delightful. I use this oil 20-40 drops per shampoo bottle to keep my family's brunette long hair flake free and our scalps in perfect health. Also, a drop or two on hairbrushes before brushing keeps hair smelling sweet and super glossy."
This review indicates that indeed peppermint has fantabulous qualities regarding keeping hair good looking and healthy. Apart from that, it is evident that it useful for hair growth. 
A review by K. Morgan on December 28, 2012.
This particular product has a potent pure peppermint smell. I use it in my water +glycerin spray bottle mixture for my hair. The smell lasts strong all day.
The reviewer not only understands the therapeutic value that the product brings but also enjoys the lasting effect of fresh smell that peppermint brings.
Peppermint Oil for Hair Side Effects and Safety
The use of peppermint is not entirely therapeutic as it can present a few side effects as listed below:
Eruption of skin rashes
As much as peppermint oil is of great benefits, frequent use of peppermint, especially in large amounts cause rashes on the skin. This could discourage many people interested in using it for their hair.
Even that, it is possible to use peppermint and avoid those rashes. You should ensure that you use small amounts of the oil, and this should be as such be done at intervals, for instance, three different times a day.
Problems in breathing for children
Nuances of peppermint cause breathing difficulties in children. This calls for the users of peppermint oil to be very keen when they use it near children. In fact, infants should not be anywhere peppermint oil is being used as they lose their breathing ability in no time. To be safe, use the peppermint oil away from infants.
Blisters in the nostrils and mouth
Inhalation side effects caused by peppermint occur mostly to those people who are allergic to use of menthol. Research shows that peppermint has similar effects with menthol so if you cannot use menthol, then forget about peppermint oil too and probably; try out other hair oil products.
Dangerous for lactating mothers and those that are pregnant too
Most women desire the use of peppermint for their hair since it has proven to be amazing. However, at one point of their life, they have to give up the benefits for the safety of their unborn or breastfeeding baby.
Doctors have discovered the very unfortunate thing that could occur to pregnant mothers who use peppermint oil.
This oil causes the uterus to relax before due time, and the result is a miscarriage. This is, however, avoidable, and therefore, the pregnant mothers, knowing how unsafe peppermint would be for their babies, should sacrifice its use until they are safe.
Digestive system complications
Peppermint oil is known for calming of the digestive system. However, there is a possibility that the relaxation it causes results to indigestion issues and therefore heartburn. Sphincter muscle relaxation is precisely the one that results to backflow of gastric acids to the esophagus.
This, therefore, results to heartburn and nausea. For safety purposes, once you realize that you are prone to heartburn after use of peppermint, seek medical attention or rather; just refrain from using it.
Sources
[i]http://peppermintoilforhair.com/
[ii]http://www.nyrajuskincare.com/peoilforafam.html