Demi-Permanent Hair Color or Dye – Does it Damage Hair? Best Brands, Products and How to Use
What is demi-permanent hair color? Does it damage hair or is it safe to use? Here's your go-to guide with the definition, how to use and remove demi-permanent hair dye. We also looked at reviews and listed the best products and brands of this type of hair color.
When we choose to dye our hair, apart from the shade and a few other factors, it is important first to determine the type of hair dye we are going to use. Depending on how long-lasting and permanent the result is, hair dyes are divided mainly into three categories: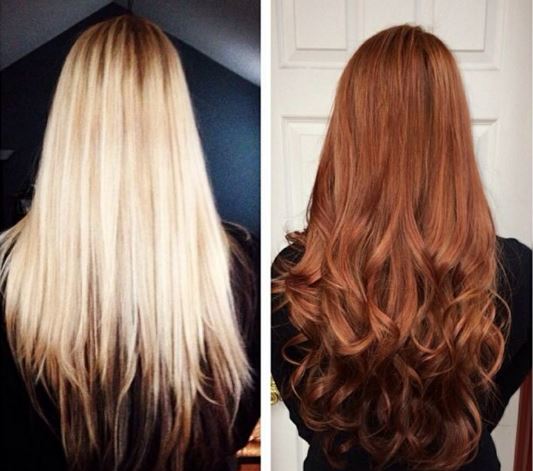 Permanent hair color
Semi-permanent hair color
Demi-permanent
What is demi-permanent hair color? Definition
You've probably heard about permanent hair color and semi-permanent hair color before but what exactly is demi-permanent hair color? What is the difference between permanent and demi-permanent hair color? Demi hair dye is actually something in-between permanent and semi-permanent hair color meaning that it lasts longer than semi-permanent hair color but still has a few differences with permanent hair color.
Demi-permanent hair color contains no ammonia but still has a small amount of bleach for depositing some amount of color to the hair more effectively than semi-permanent hair color (without lifting/lightening the hair).
How long does demi permanent hair color last?
Typically, demi-permanent color can last from 12 to 24 washes, depending on factors like hair texture, porosity, and pervious natural and dyed hair color.
Is demi-permanent hair color good for me?
Demi-permanent hair color is quite versatile as it comes with many advantages while its only pro is that it cannot lift or lighten hair. Generally speaking, demi- permanent hair color may be appropriate for you: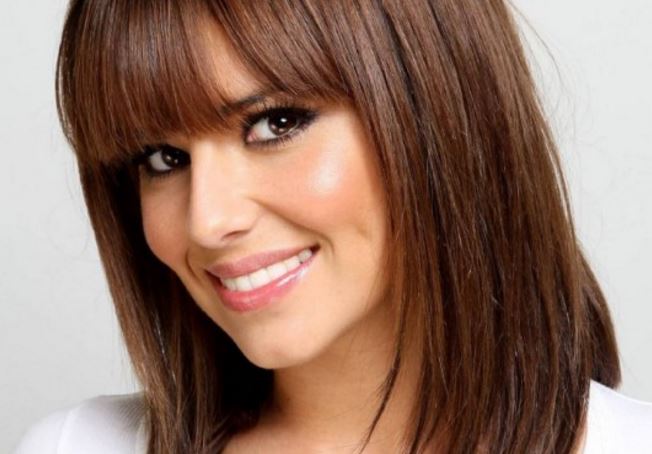 You want to make a change with your hair that is neither drastic nor too subtle
You want the color to last more than a few washes but not long enough to be hard to remove
You want to add richness and depth to your natural hair color
You don't want to use bleach to lighten your hair or you don't want to lighten your hair more than a shade
You have previously bleached your hair and you want to achieve a more natural and uniform tone/correct uneven hues without bleaching your hair further
You want to achieve a natural fading process as it looks less harsh and contrasting to the roots, once the color begins to fade
You have little gray hair that could easily be blended with no ammonia hair color
Hair color that is demi-permanent can't really lighten your hair more than a shade as it contains a very low amount of bleach and it's not enough to lift or lighten your hair effectively, especially if you need a root touch-up. It is basically way more effective in darkening hair than lightening it.
If you have for example dark brown hair, you might get your hair to a lighter shade of brown e.g. dark golden brown but it's impossible to go full blonde by just using demi-permanent color when your hair is too dark to begin with (with no bleach).
However, if you have dark hair, it is possible to use demi-permanent hair color alone to dye them a deep shade of brown, red, plum, lilac, or dark copper but not too light red shades e.g. strawberry or copper blonde can be achieved with demi-permanent hair dye. On the other hand, if your initial hair color is light, it will be much easier to go darker with the use of demi-permanent products just by using a low volume developer.
Demi-permanent hair color brands and products (reviews)
There are many brands that carry demi-permanent colors/dyes and they are available at big beauty supply stores and in online sites like Sally Beauty.com and ebay.com.
The most popular hair brands of this type of hair dye from reviews are:
1. Wella Color Charm Demi-Permanent Hair Color Review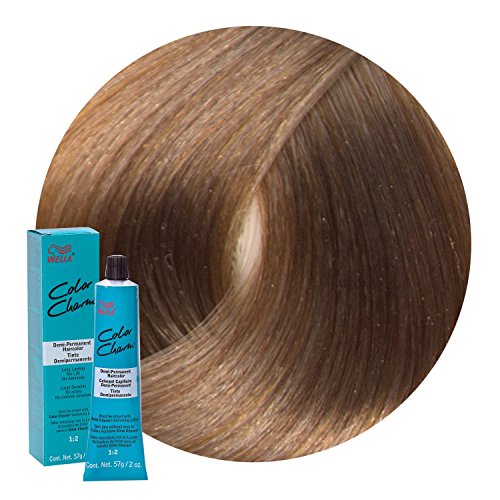 This line is available in 17 natural looking shades—from natural black to light ash blonde and over 10 shades of brown and dark blonde in-between.  The product claims to blend 50% of grey hair and add richness to natural hair color without lifting. It also claims to make hair silky smooth and shiny.
This hair dye also seems to have achieved a high rating among its users with an average rating 4.3/5 in sites like sallybeauty.com and makeupalley.com.
In general users reported being satisfied with the product and its results although a small minority of users reported that the product shades come out darker than expected and the product covers less than 50% of grey hair, despite its claims.)
2. Clairol demi-permanent dye review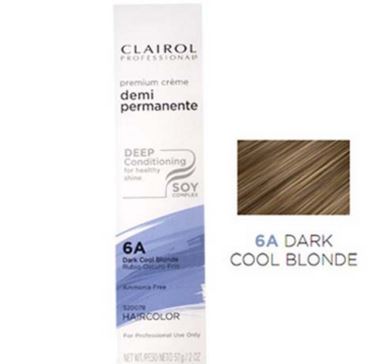 Clairol's premium hair color line is Clairol Professional Premium Crème. The product claims to feature a unique-ammonia free system to deliver a rich color with no deposit and no lift.
It is also available in 21 natural looking shades which can be easily mixed together to achieve a more personalized hue. The product furthermore claims that it delivers true-to-tone hair color that can last up to 24 washes and increases hair shine by 65%, whilst covering 50% of grey hair.
This Clairol product line has also achieved high ratings from online users although the average rating/score is a bit lower than Wella's line of demi-permanent hair color and is around 4.1/5.
In general, the majority of users were satisfied with the product and especially its capability to be mixed with other shades of the line to achieve a more personalized tone. However, some users reported that the product doesn't work in blonde shades of hair.
3. Goldwell Colorance Demi-Color Acid Semi-Permanent Hair color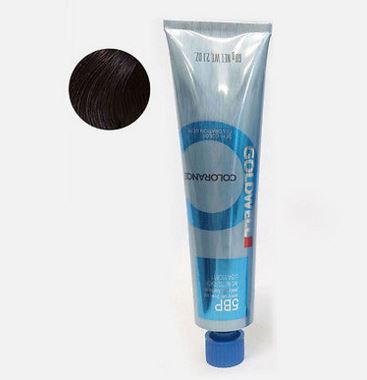 This product line has probably the biggest range of shades as it carries more than 40 shades which is around 50% more than other competitive brands. Unlike other brands who only cover shades of black, brown, and dark blonde, this product line is also enriched with vibrant red shades and even bolder hair colors like Striking Red Copper and Vivid Lilac.
The product claims to infuse hair with color and repair damage whilst offering protection from further damage. It also claims to blend-in grey hair to a high-degree (not specified how much). Now when it comes to actual users ratings online, this product line has managed to maintain a very high score of user satisfaction, a bit higher comparing to other competitive brands.
The main advantages of this product reported by the users is its richness and shine which more profound on sunlight, and relatively long-lasting results (up to 4 weeks). There were no big cons reported for this line other than a few complaints that red shade begin to fade in less than 10 washes.
Other good brands of this type of dye you can use include: Ion's Color Brilliance and One and only Argan Oil Hair Color Demi-Permanent Glossy cream.
How to use demi-permanent hair color
Demi-permanent hair color application varies from one brand to another and for this reason, you should always check the package instructions. Usually, this kind of hair color comes with a crème developer in 1:2 mixing ratio.
If you are dyeing your hair at home, you will need a mixing bowl to mix the dye with the developer, an application brush, butterfly clips, and a fine tooth comb to section your hair. Here is a relevant video of the whole process of demi-permanent dye application:
If you don't want to try this at home, you could visit a salon but it would be wise to ask them first when you call for an appointment if they carry demi-permanent color shades as not all salons work with demi-permanent hair dyes. Your hair colorist should then advise you on what system you should use in what shade, depending on your hair's porosity, texture, and initial color.
How to remove demi-permanent hair color
Demi-permanent hair color is relatively easy to remove in case your shade didn't exactly turn out the way you wanted. There are special hair color removers available in beauty supply stores but since these are mostly used for removing permanent hair color and are often loaded with chemicals that may strip your natural hair color also.
If the shade you've got is not too bright, you might get good results by using a DIY removal remedy with just a few cheap ingredients from your kitchen and shampoo.  Here is one:
2 tablets of Vitamin C smashed or two tbsp of baking soda
A handful of clarifying or anti-dandruff shampoo
Here's how to remove the hair color at home:
Mix the above together and apply on semi-wet hair for at least 30 minutes.
Cover your hair with a plastic wrap so that the mixture doesn't fall off.
Wash your hair another couple of times with clarifying shampoo and condition as usual.
You should start noticing results with the first time but some may find that 2-3 applications of this does the trick.
Remember to use only clarifying or anti-dandruff shampoo as toning shampoo may possibly return hair color to the dyed shade you wanted to remove.
Is demi-permanent hair color damaging?
Does demi-permanent hair dye damage hair? Generally, demi-permanent is not damaging to the hair even though it still contains a low amount of bleach.
Demi-permanent products can be safely used also by those on a perm or hair relaxer who just want a color touch-up without causing hair damage. Of course, it would be wise to use special color care shampoos and conditioners to preserve its depth and shine.
References and sources