Castor Oil for Eyebrows Growth, Eyelashes, how to Apply, Safety & Reviews
Does castor oil give your eyebrows and eyelashes any noticeable changes in terms of growth, thickness and volume? Find out its effectiveness, how it can be used, before after results, reviews in addition to tips and ideas to choose the best
Why Castor Oil for Eyebrows and Eyelashes?
What are the properties of castor oil that make it suitable for eyelashes and eyebrows?
Everyone is eager to have long healthy and thick eyelashes and appealing eyebrows. Castor oil has outstanding properties that make it suitable for use in order to achieve your eyelashes and eyebrows goals. These properties include;
Proteins
Vitamin E
Minerals
Antibacterial property
Triglyceride (fatty acids)[1]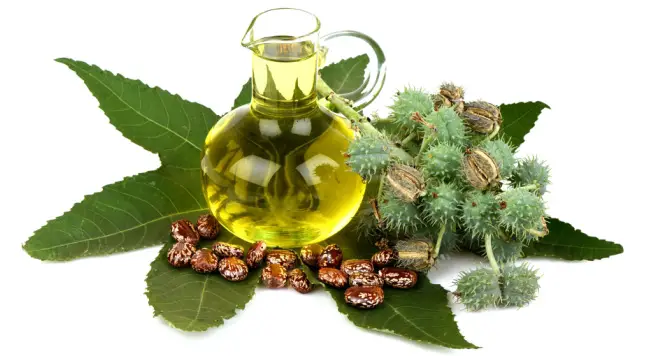 Based on the above properties,
How does castor oil work for eyebrows or what ways does it help eyebrows?
You could be troubled because your eye brows just don't grow.  Many are the times women find themselves in serious search of eye pencils to cover up the ugly look of invisible eyebrows. However, you should realize that is a temporary solution. Castor oil is a permanent solution to the challenge of few scattered eyebrows that bothers you so much. You could also be suffering from loss of eyebrows.
Thick well grown eye brows are the pride of every woman. It is possible for everyone to reach the goal of such thick eyebrows by use of castor oil. Castor oil is natural and thickens the eye brows as well as giving them a great appearance.  Castor oil enhances growth of eyebrows following its high fatty acid content. Castor oil is able to work from deep within hence perfect hair growth.[2]
How does it work for eyelashes or what ways does it help eyelashes?
The properties of castor oil make it effective in ensuring good health of your eyelashes. The benefits of castor oil include;
Growth of eyelashes is enhanced by use of castor oil
This happens since the castor oil strengthens and hydrates the eyelashes providing a suitable environment for their growth.  Castor oil also ensures faster growth of eyelashes since it moisturizes and rehydrates the area on which it is applied.  This is also advanced by its ability to penetrate through the skin and work from inside.
Castor oil helps prevent falling off of eyelashes
The beauty of eyelashes is having them in plenty. This cannot be achieved if some of the eyelashes fall off. You should use castor oil to come to the rescue of your eye lashes loss. Loss of eye lashes results from weakening of the skin tissues.
You realize that a mere touch of the eye lashes sometimes leads to them falling off. It is possible to prevent the loss if castor oil is applied around the area where eye lashes grow. Absorption of the castor oil by the hair follicles strengthens through the tissues. As mentioned earlier, castor oil easily penetrates deep into the hair follicles of the eyelashes.[3]
How often should you use?
Castor oil for beautiful eyebrows and eye lashes require that you apply it every night before you sleep. You should not over apply it because again, you do not need excessive growth of the eyebrows.  In the night when you go to sleep you are safe from any distraction of the applied castor oil and that gives it sufficient time to get absorbed.
How long does it take to show results?
You must be wondering what duration of time it will take for results to be observed. Everyone needs to be sure that the application of the castor oil is effective. Results are observed after six weeks from the first day of application. The observation is only possible if you strictly follow the routine of applying the castor oil every day. Castor oil application thus requires you to be patient and commitment.
Castor oil for Eyebrow Growth, Regrowth & Thickness-How to use/apply
Eye brow growth
Growth of eye brows by use of castor oil is explained by the presence of ricinoleic acid. This consists of fatty acids which act as stimulants of hair growth.  The Fatty acids provide nourishment around the eyebrows growth area hence a good environment for growth of eyebrows.[4]
Regrowth of eye brows
Regrowth refers to the ability of the eyebrows to grow again maybe after loss due to poor diet or because you shaved the eyebrows and you need them to grow again. Ricinoleic acid contained in castor oil has anti fungal agent and antibacterial; all natural.
These play a crucial role in effecting regrowth of lost hairs.  You should therefore stop going shop to shop in search of eye pencils to fake eye brows. Your lost eyebrows can grow once more. You only need to make good use of castor oil.[5]
Thickness
The thickness of your eyebrows plays an important role towards the look on your face. You should therefore set a goal of achieving thick eyebrows that boost the appearance on your face.   All you need to do is apply castor oil continuously every night before going to bed. With time, the eyebrows grow and they become thick giving you a totally new and beautiful look on your face.
How to Apply Castor Oil for Eyelashes
Since you already have it clear that castor oil has endless benefits to your eyelashes, it is important to look at what steps you ought to follow in application of the castor oil.  Different people have different preferences for castor oil application on the eye lashes. Some of the possible methods along with the necessary procedures are as follows;
Use of an eye liner brush
Get your eyes cleaned so that you remove any make up that could interfere with application of the castor oil.
Dip eyeliner brush into cold processed castor oil which must be pure.
Use the brush to carefully apply castor oil on your eyelashes.
As advised earlier, this process ought to be carried out at night before going to bed. Early the following morning, get rid of the oil that remains on the eyelashes using a makeup remover.
Alternatively, you could use your hands to apply the castor oil on the eye lashes. Just rub the castor oil on the eye lashes from the roots to the tip. This is only advisable when you cannot get the brush since a brush is easier to use and as such; more effective. In the case where you use your hands, ensure you do not over do the applying. You should just apply a thin layer under the bottom part of the eyes from which the eyelashes grow. Ensure you wash the face and eyes very well that following morning.
Castor oil can be applied together with olive oil. This means the same procedure is followed apart from that, in this case you use a mixture of olive oil and castor oil.
Apart from that, Egg white mixture and castor oil could also be a good deal of a mixture to be applied on the eye lashes. [6]
Jamaican Black Castor Oil for Eyebrows & Eyelashes
What is Jamaican Black Castor Oil and how is it different from the other castor oils.
There are many types of castor oil and Jamaican black castor oil is one of them. It is known to be a multipurpose oil and hence a preference to many. It is in its raw form hence contains more nutrients as compared to the other types of castor oil. It is a bit different from other types of castor oil since it is not as pure as the regular castor oil following its ash content.  Jamaican castor oil is black as opposed to the regular castor oil which has a yellow color.  Jamaican castor oil outstanding characteristics win it the liking of many people who intend to take care of their hair, in this case, eye lashes and eyebrows.[7]
In relation to eyebrow growth and eyelashes, how effective is it?
You can count on Jamaican castor oil good health of your eyebrows and eye lashes. Like the regular castor oil, it is rubbed on the eyelashes or eyebrows and here it stimulates hair growth and brings to an end; unexpected hair loss. Jamaican castor oil also strengthens the eyebrows and eyelashes as well as giving them a shinier appearance.  It does all the above by provision of hair nutrients. A special content of the Jamaican black castor oil is the ash which is the reason it is more potent.[8]
Choosing & Buying the Best Castor Oil for Eyebrow & Eyelashes
Among the factors you must consider when buying castor oil is the uses of the brand selected, for instance, you should find out if it can be used for more than one purpose.
Apart from that, you should consider the assured availability of the oil selected. This is because, you need to continually access the brand chosen until the goal of strong, healthier and thicker eyebrows and eyelashes is achieved. This is because; you must adhere to the duration for which you should apply castor oil for desired results.
What are the best brands basing on the above considerations?
The best brands for use are the organic cold pressed due to  a high degree of purity and is extra virgin, and Jamaican black castor oil . Here a list of some of the popular one
Jamaican Black Castor Oil by Tropic Isle
100% organic Castor Oil Cold pressed by Cammile
Aria Starr Castor Oil Cold Pressed
Castor Oil Pure Organic Cold Pressed Virgin by Dr.Adorable
Both of these brands are available in most local beauty stores or shops and hence, they can be accessed conveniently.
You can also get them online on Amazon  and other online stores, or simply directly from the manufacturing company.
Reviews, Before and After Results Pictures
Most verified buyers from majority of online stores agree that castor oil works for eyebrows and eyelashes. At least there are some changes regardless of your hair type. However for some it there is no significant change . Maybe because of incorrect use and choosing the wrong brand
Here is review from vlogger who has had good results with the oil. Within the video she has also included before and after results.

More before and after pictures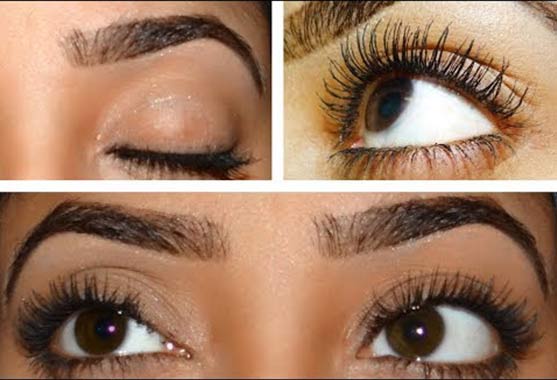 Side Effects: Is castor oil safe for eyes?
Castor oil use around the eye area has been a key area of arguments since different people have different views regarding the same.  You should note that effects vary from one person to another since different people have different skin types. Research has shown the following to be possible side effects on eyes of people using castor oil;
Castor oil dries the area around the eye. This could make you very uncomfortable. Despite castor oil being oil, it contains anti-toxin which draws impurities from the skin including oils hence the drying of that area.
The skin around the eyes is known to be way too thin making it delicate and hence over rubbing the oil around that area interferes with the skin. This could also lead to irritation around that area. This means that, as much as there are numerous benefits arising from use of castor oil, you must know your skin well and the reaction of your eyes.
Sources & References
[1] http://www.goodhealthacademy.com/health-benefits/castor-oil-for-eyelashes/
[2] www.goodhealthacademy.com/beauty-tips/castor-oil-for-eyebrows/
[3] m.newhealthguide.org/Castor-Oil-For-Eyelashes.html
[4] www.livestrong.com/article/187820-how-to-grow-your-eyebrows-thicker-with-castor-oil/
[5] blogs.naturalnews.com/castor-oil-is-great-for-thickening-and-regrowing-hair-eyelashes-and-eyebrows/
[6] www.vivawoman.net/2013/07/why-you-dont-want-to-use-castor-oil-around-your-eyes/
[7] castor-oil.com/Jamaican-black-castor-oil/
[8] castor-oil.com/castor-oil-eyebrows/