Honey Blonde Hair Color Dye, Chart, Highlights Ideas & Reviews
Honey blonde hair color is a stylish neutral that suits everyone. If you are seeking a perfect warm blonde color outcome then this the color shade is what you need.  If you are a blonde, The tones of honey  this shade can add a rich warm glow to your hair. Read on find out more ideas on the formula, chart, pictures, brown and black highlights, and the best dye brand reviews.
What it is Honey Blonde Hair Color + Pictures
What is it and who is it for?
Honey Blonde is among the most popular shades of blonde as it looks soft, natural, and has subtle warm hues that don't lean on the copper or red side. It is perfect for natural light brown headed people and is all time classic color that suits all ages and almost any skin tone, except from those with light olive skin and black eyes e.g Asians.
It is a shade that is often confused with caramel blonde as they look similar, but actually, honey blonde has a tad more golden undertones than caramel blonde. Celebrities like Jennifer Aniston, Julia Roberts, Gisele Bundchen, and Lindsay Lohan are big fans of this particular shade.
Picture Gallery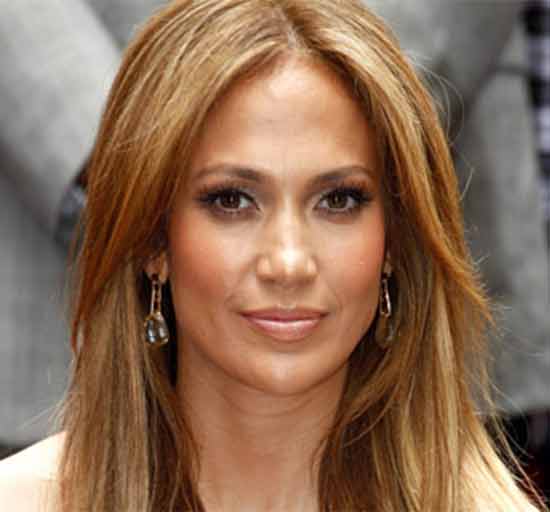 Honey Blonde Hair Color Chart, Formula & Number
Honey blonde is considered to be among the level 7-8 color code range as it leans on the medium to light blonde side.
Some professional grade formulas for getting a honey blonde shade are:
L'Oreal Majirel in shade 3 (one part) + shade 8.4 (one part) + 1 ½ part of 30 vol. developer if you hair is dark to medium brown or a 20% volume developer if your hair is light blonde already.
Matrix So color in 8.43 (one part) +shade 9.03 (half part) + 1 ½ part of 30 vol. developer for lifting dark or medium brown hair and 20 vol. developer for hair that is already a pale shade of blonde.
Chart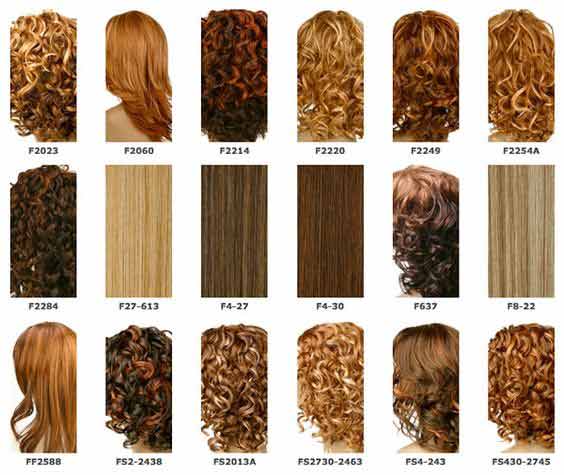 Honey Blonde Highlights on Black, Dark & Brown Hair
Honey blonde highlights on black and dark brown hair are very popular among celebs and women of all ages and you can easily get them done at a salon or at home without much fuss. If you want however a more natural and blended results that doesn't look too harsh or obvious, it's best to go to a professional hair salon.
The process for getting honey blonde highlights on black or dark brown hair is as follows:
Step 1: Make sure your hair is completely dry before your begin the highlighting process. You will need a hair dye, a creme developer, a special highlight applicator or comb, aluminum or special wrap foil and some gloves. If you don't want to purchase everything similar, get a highlighting kit for getting honey blonde highlights like L'Oreal Couleur Experte in 6.3 Light Golden Brown and Revlon Frost and Glow Honey highlighting kit.
Step 2: If you are going to use a highlighting cap, take out thin hair strands with the help of the comb tip or a toothpick. Mix your hair dye with the developer in a bowl, and begin applying the mixture with the special comb. Wrap the sections with the foil and let stand for 40-50 minutes.
Step 3: Wash and rinse hair following with a color protecting  conditioner for blondes.
Honey Blonde Hair Color Ideas for Black & Brown Skin
Honey blonde dye on black hair (African American)
If you want to achieve a honey blonde tone when you have black or dark brown hair already, some good home DIY kits are L'oreal in shade 7.3 florida/Honey Blonde and Garnier Nutrisse in shade 7.3 Blonde Honey Gold. As a general rule, if your hair is very dark to begin with, it's best to opt for a shade that is a tad lighter than the one displayed on the package as most home DIY kits tend to get darker because their formula isn't as strong as with professional grade formulas.
If you fancy a more natural transition you can leave your roots naturally black or brown and get some lowlights or a honey blonde ombre look. L'oreal's ombre touch in shade OT4 is great for getting subtle lowlights or a natural faded out ombre look with honey blonde tips.
Honey blonde hair color on brown skin
Honey blonde is one of these blonde hues that can be worn by women of color as well. Beyonce and Ciara have embraced this shade from time to time and they prove that honey blonde hair can actually look nice on women with dark skin. A good Honey blonde hair color for African American women is Clairol's Texture and Tones in shade 6G/Honey blonde which can effectively lift dark African American hair up to 3 shades.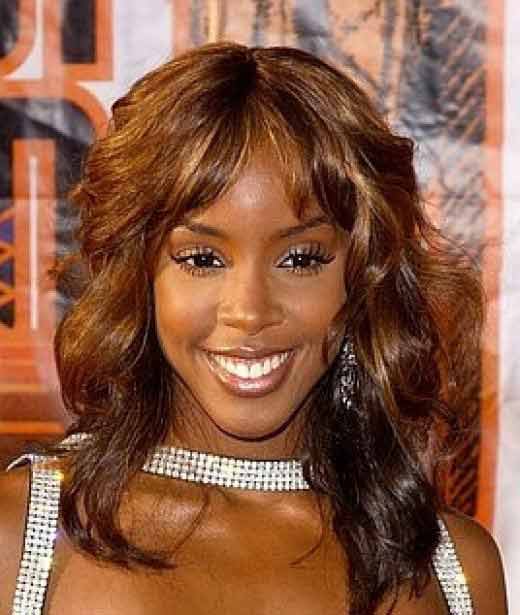 Honey Blonde Hair Color Rinse
Honey blonde hair color rinse is ideal for natural blondes who want to add a touch color temporarily without committing to a full-blown and solid honey blonde color. The color rinse will basically coat the hair with subtle pigments of color that last on average 6 washes.
A good honey blonde rinse options is:
Roux Fanci-full in #16/Hidden Honey. This is probably the only color rinse of its kind that coats hair with color that lasts a few washes. To use, wash, rinse, and towel dry your hair (note: hair must be damp but neither too wet nor dry). Comb through your hair and apply the color in your hair section by section, making sure you have coated each strand. Dry your hair with a blow dryer and style to your choice. The color will begin to fade after a few washed, unless you re-apply it once every 7-10 days.
Best Honey Blonde Hair Dye Brand Reviews
Dark and Lovely
Dark and Lovely carries a lovely honey blonde shade that is very flattering to women of color with golden skin undertones and more delicate features than other Afro-american women. Most Afro-American women that used reported in various forums and review marketplace like Amazon that the product does lighten hair to a honey blonde and seems to work, but a small minority complained that the hair formula comes out more orange and saturated in some parts and less honey blonde in others or that the color is not uniform.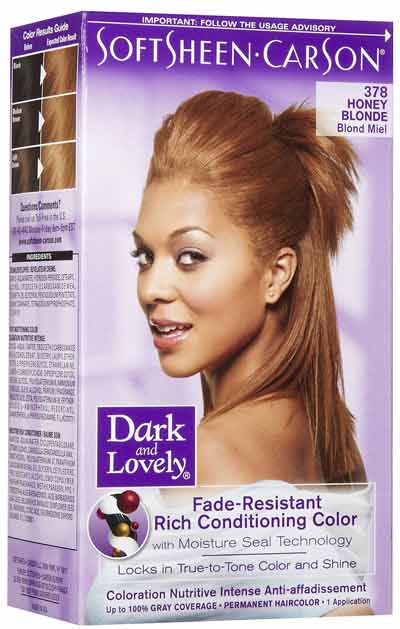 Revlon Colorsilk Luminista
Revlon Colorsilk Luminista in shade 176/Honey Blonde is great for those that have dark or medium brown hair as it offers good coverage and lifting of dark hair. The formula is extra rich and conditioning and the product has received on average 5/5 star reviews with users reporting getting a great result as expected at home.
L'oreal
L'oreal has currently 3 honey blondes in their product range. One good option for a permanent hair color is L'Oreal recital preference in Florida/Honey blonde and for a more natural and semi-permanent look, you could try L'oreal Casting Creme Gloss in 8304/Sweet Honey.
Even though these products don't have much reviews online, most people that tried them report getting good results with and saturation of color but some complained that the color is actually a dark golden copper rather than a honey blonde.
Streax
Streax is a natural hair color line that carries a honey blonde shade with subtle and natural copper undertones called 7.3. The formula is ideal for those looking for a natural and semi-permanent result.