Jojoba Oil for Hair Growth, How to use & Benefits
Jojoba oil is one the most popular oil for hair treatment. How good is it for hair growth, loss, regrowth and general care? Read on to find out more in addition to how to use with other oils, reviews and results.
How good is Jojoba Oil for Hair?
What it is and the core ingredients that make effective for hair
Jojoba oil is oil extracted from a shrub that has its origin in to Southern Arizona, northwestern Mexico and California. Jojoba oil is golden colored and it is odorless. This oil is known in most cases to be a cosmetic ingredient.
Jojoba oil is rich in vitamins and natural minerals. Majorly; jojoba oil contains vitamin E and B. Some of the minerals it contains are chromium, zinc, and copper. Jojoba oil has a high percentage of iodine.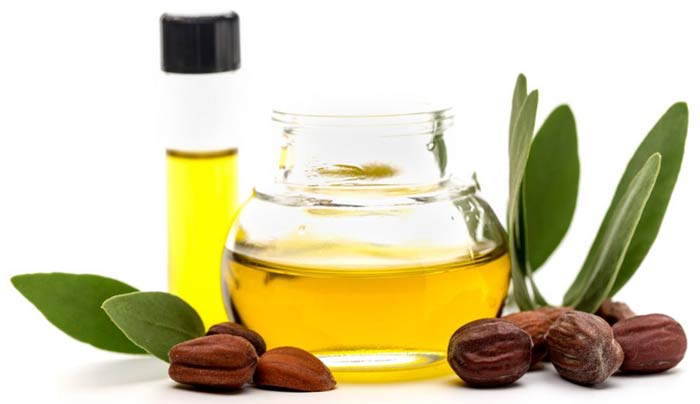 Benefits of using it for hair
There are reasons why jojoba oil is preferred to other oils. Benefits of jojoba oil include the following;
Cleanses the scalp
Jojoba oil cleans your scalp by getting rid of any crusted and clogged sebum. As a result, your hair is protected from hair breakage and hair fall. This oil removes not only any sticky build up on the scalp but also removes any airborne particles attached to your hair.
Enhances hair growth
When jojoba oil unclogs the pores, there is proper air circulation and consequently improved blood circulation. In the case where your intention is to promote hair growth, you are advised to use hot oil treatment.
Gives your hair a shiny look
Jojoba oil has keratoplastic effects. This explains the ability of jojoba oil to give your hair a beautiful shiny appearance. This oil works as serum and as such taming the dull appearance of your hair. Apart from that, jojoba oil reduces the chances of your hair being damaged by chemicals and pollutants. This is another way through which jojoba oil jojoba oil gives your hair a shiny look.
It improves hair texture
Jojoba oils serves as a conditioner and that is why it gives your hair a soft texture. It is the minerals and proteins in jojoba oil which boost the oil to being a great natural conditioner. This conditioning of your hairs protects it from being dull or brittle upon exposure to unfavorable conditions.
Maintains your hair color
If you love swimming, you are advised to apply jojoba oil on your hair. This oil closes the cuticles of your hair and as such ensures harmful chemicals do not change your hair color.
Treats oily scalp
Jojoba oil manages secretion of sebum on your scalp. It controls how much sebum flows into your already clogged pores as well as how much oil goes into your hair.
It moisturizes dry scalp
A dry scalp is associated with brittle and flaky skin commonly confused with dandruff. Jojoba oil is easily absorbed to your scalp and it keeps it moisturized without any evaporation. When the scalp is moisturized, the proper Ph is maintained on the scalp and your hair grows strongly from the roots.
It prevents hair loss
Jojoba oil strengthens your hair. Jojoba oil prevents baldness. It does so by moisturizing your hair follicles and hence strengthening your hair roots.
It is very rich in minerals and vitamins
Jojoba oil has a high content of natural minerals and vitamins. This makes the oil very beneficial to your hair since it promotes good health of your scalp. The oil contains vitamin E which thickens hair and vitamin B which fights free radicals and likely cell damage. Vitamin B also helps maintain the moisture on your scalp.
It is safe to use
Before applying any oil on your scalp, you must ensure that the oil is non-allergenic and non-toxic. Jojoba oil is one such safe oil. Jojoba oil does not clog the pores on your scalp like some oils do. It also does not irritate the scalp. All these properties confirm that jojoba oil is safe to use on your hair.
It has antibacterial properties
Jojoba oil has strong antibacterial properties. When bacteria such as Staphylococcus aures and fungi such as Candida albicans come into contact with jojoba oil, they die. This confirms how good of an antibacterial this oil is. [1]
It acts as an emollient
This explains jojoba oil's ability to keep your scalp moist. Hydration of the scalp is very crucial in ensuring good health of your scalp. A dry scalp is prone to several scalp conditions.
It is an antioxidant
Jojoba oil being an antioxidant protects your scalp from the damaging effects of free radicals. Free radicals are very dangerous and may cause chronic diseases.
It is used a carrier
Jojoba oil has essential fatty acids as part of its constituents. This explains why the oil has healing benefits when applied topically.
It has long shelf life
Jojoba oil can be stored for long since it does not have triglycerides. Jojoba oil, therefore, can be stored for long periods as a stable liquid. Unlike some other oils, jojoba oil does not easily turn rancid or rather oxidize.
How to use Jojoba Oil for Hair Growth, Loss & Regrowth
Recipes of jojoba oil
There are different ways of using jojoba oil on your scalp. Below are procedures on how to use jojoba oil for your hair;
Requirements
Procedure
Pour a small amount of the jojoba oil. You can adjust the amount depending on the length of your hair.
Heat the oil in a microwave.
Ensuring the oil is not too hot, dip your hand into the oil and gently apply the oil on your hair. Avoid applying the oil directly on your scalp as too much oil on the scalp clogs the pores.
Once all your hair is covered with jojoba oil, cover your head with the plastic cap. This prevents the oil from oozing out.
Allow the oil to stay on your scalp for fifteen minutes. Using your preferred shampoo or conditioner, rinse your hair and leave it to dry on its own and in a natural way.
Recipes with other oils
As much as jojoba oil is effective when used alone, you can obtain more benefits by using this oil alongside other oils, precisely, essential oils. Below are some of the recipes of jojoba oil when used with other oils.
Jojoba oil and coconut oil for hair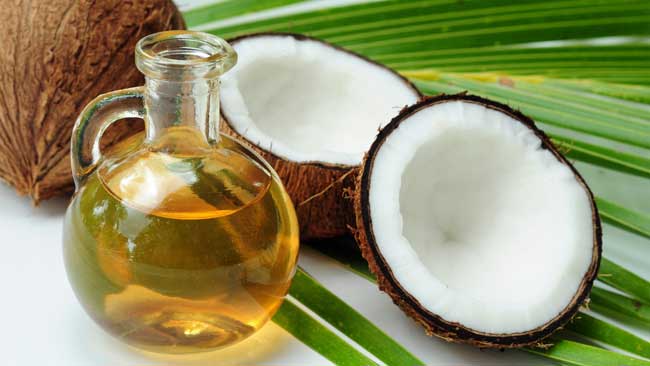 In case your hair is damaged, you are advised to use jojoba oil together with coconut oil. Coconut oil enhances the moisturizing properties of jojoba oil since it is a natural moisturizer. Coconut oil also nourishes the scalp encouraging healthy growth of hair.
Requirements
Jojoba oil
Coconut oil
A towel
Procedure
Make a mixture of jojoba oil and coconut oil. Ensure you estimate how much of the mixture you will make based on how much hair you have on your head.
Apply the mixture throughout your hair.
You are advised to leave the mixture on your head over night. You are advised to place a towel around your hair to avoid staining of your pillow.
Rinse your hair in the morning using your preferred shampoo.[2]
Argan oil and jojoba oil for hair
Argan oil contains antioxidants, vitamin E, and fatty acids. This explains why when used with jojoba oil, argon oil strengthens the ability off jojoba oil to protect your hair and allow it to grow under a healthy environment. These two oils execute similar functions.
Requirements
1 tablespoon jojoba oil (organic)
A single 1oz bottle
A tablespoon of organic argan oil
Procedure
Make a mixture of the jojoba oil and argan oil. You can adjust the amounts depending on the volume of your hair.
Put the mixture in your bottle and shake it to ensure an even mixture is formed.
If you intend to use it on wet hair, pour a small amount of the mixture on your finger tips and apply it gently all the way to the end of your hair strands.
If you are to apply the mixture on dry hair, pour several drops on your fingertips and run the oil throughout your hair. Using oil directly on the scalp is however not advisable as it may encourage buildup of oils on the scalp. [3]
Castor oil and jojoba oil for hair growth
Castor oil is very beneficial to your hair. Like jojoba oil, castor oil has both antifungal and antibacterial properties. Castor oil is therefore able to boost hair growth in order to remedy hair loss.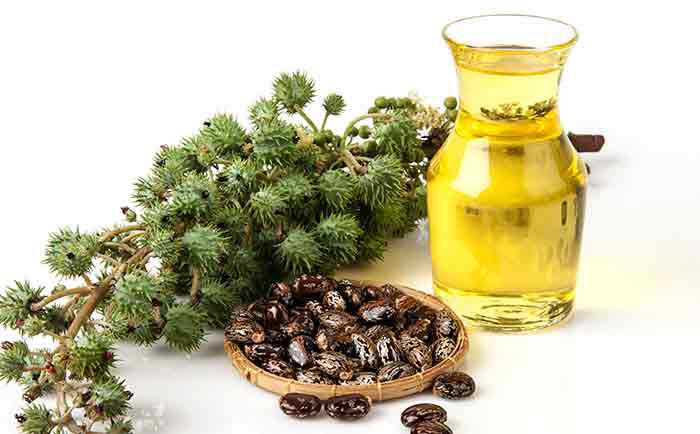 Castor oil works together with jojoba oil to reduce cases of scalp infections, folliculitis as well as dandruff.
 Requirements
1 tablespoon jojoba oil
3 tablespoons castor oil
Procedure
Into a dropper bottle that is dark colored, add the castor oil and jojoba oil and shake to mix them very well.
Use the dropper to apply the mixture throughout your scalp.
Massage to ensure the whole scalp is coated with the mixture. The massaging should go on for about five minutes.
You could leave the hair overnight then rinse it in the morning to allow for proper and complete action of the oils on the hair and scalp.[4]
Rosemary oil and jojoba oil for hair growth
Rosemary oil offers good treatment to your scalp to free it from any form of itching. Rosemary oil when applied on your scalp enhances blood circulation and hence stimulating hair growth. When combined with carrier oil such as jojoba oil, more benefits are obtained.
Requirements
4 drops of rosemary oil
1 tablespoon jojoba oil
Procedure
Make a mixture of the jojoba oil and rosemary oil.
Place a small amount of the mixture on your fingertips and rub it evenly on your scalp for about 5 minutes then leave the oil on the scalp for approximately 30 minutes.
Jojoba and peppermint oil for hair
Peppermint promotes hair growth. In fact, it is found to stimulate hair growth at a faster rate than jojoba oil. When these two oils are used together, their strength is combined and your hair and scalp enjoy better nourishment.
Requirements
1 tablespoon of jojoba oil
2 drops of peppermint oil
Procedure
Make a mixture of jojoba oil and peppermint oil.
Rub the mixture of oils on your scalp and leave it for about thirty minutes. Always ensure you test whether the oil irritates your scalp by applying it on small part first.
You can also add this mixture to your shampoo and use it to wash your hair.
Jojoba oil and tea tree oil for hair
Tea tree oil nourishes your hair roots as well as unclogging your hair follicles. These are additional benefits in relation to those obtained from jojoba oil.
Requirements
Procedure
Make a mixture of a few drops jojoba oil and tea tree oil. Mix it very well to ensure an even mixture.
Using your fingers, massage the oil on your scalp.
You will experience a tingling effect which confirms that the oils re working.[5]
Jojoba Oil for Damaged & Frizzy Hair
If your hair is weak and damaged, you can trust jojoba oil to be the best remedy. Your hair frizzes when it comes into contact with chemicals such as harsh dyes and shampoos. As earlier discussed, jojoba oil protects your hair from any damage that is likely to be caused by any chemicals.[6]
Jojoba oil moisturizes your scalp and strengthens your hair roots. This prevents your hair from becoming frizzy and falling off. You are required to apply jojoba oil directly to your hair roots.
Jojoba Hot Oil Treatment for Hair
When jojoba oil is warmed or put into warm water, it is likely to offer results within a shorter time. This is because, when exposed to heat, it becomes easy for the oil to penetrate the scalp. Hot jojoba oil also seals moisture into your scalp.
Hot jojoba oil also stimulates blood flow to the scalp and consequently promotes hair growth. Hot hair treatments such as hot jojoba oil strengthen your hair as well as prevent your hair from becoming brittle. [7]
Jojoba oil for natural black hair
Among the best selected oils for natural black hair is jojoba oil. It protects the hair from any unfavorable chemicals that may change the color of your hair. Jojoba oil is similar to the oil that is produced by the oil glands on your scalp. That explains why jojoba oil helps your hair maintain its natural appearance as well as texture. [8]
Jojoba oil for hair growth Results & reviews
Customers who have used jojoba oil for their hair praise it for its effectiveness. Below are two of the reviews on use of jojoba oil for hair;
Alisa, 14th December,2014
Alisa explains that after using jojoba oil in shampoo, it left the hair shiny. Alisa confirms that jojoba oil moisturizes the hair.
Tamanna, 25th February, 2017
Tamanna states that jojoba oil reduced hair fall by 90%. Jojoba oil made Tamanna'a hair better and the results were as such satisfactory.
Before and after results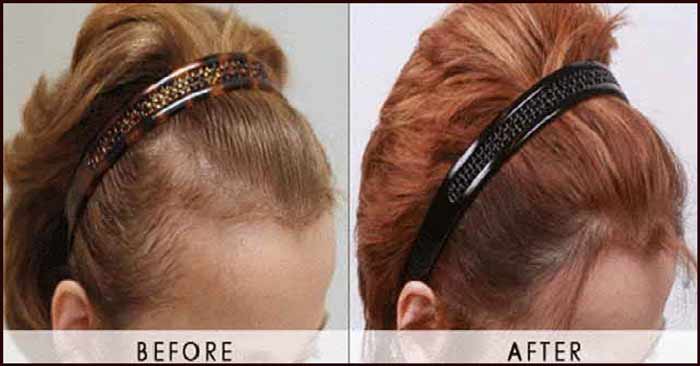 Sources/References
[1] http://thejojobaoil.com/
[2] https://www.livestrong.com/article/213767-how-to-mix-essential-oils-for-hair-growth/
[3] http://blog.mountainroseherbs.com/diy-leave-in-conditioner-hair-serum
[4][4] https://wellnessmama.com/35706/castor-oil-hair/
[5] http://www.hairfinity.com/us/en/how-to-use-tea-tree-oil-for-hair/
[6] http://naturehacks.com/how-to-cure-frizzy-hair-with-herbal-essential-oils/
[7] http://www.happilyevernatural.com/hen-hair-beauty/5-benefits-of-hot-oil-treatments-on-natural-hair/
[8] http://blackgirllonghair.com/2011/11/8-herbs-oils-that-promote-hair-growth/