How to make Baby Hair Grow on Adults Faster & Thicker
The presence or absence of baby hairs is considered and interpreted differently among different people. There are people who find a lot of comfort in having baby hairs. These are the people whose hair blends well with their skin color. On the other hand, there are people who are uncomfortable having baby hairs.
For those who attach a lot of value to baby hairs, here are some approaches you can use to make the hair grow fast.
Baby Hair Growth in Adults-How fast does it grow?
Can baby hair grow in adults?
Baby hair is common in children but you can still get it back as an adult. There are some adults who have baby hairs as part of their natural hairline.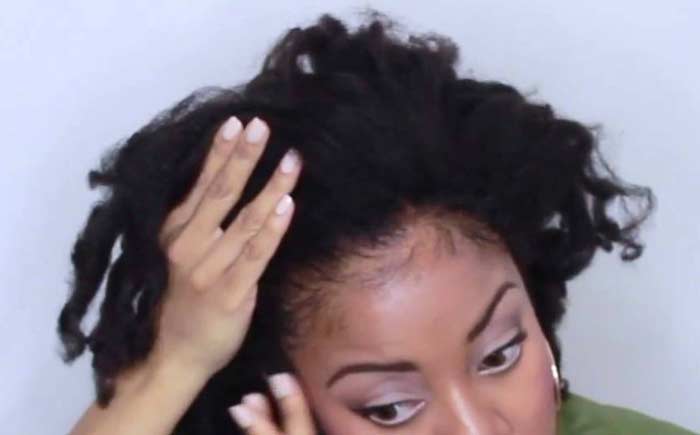 Numerous factors could determine the rate at which your baby hair grows. They include:
The amount of hair product you apply. The more the product you apply, the more likely you will have the hair growing. You should therefore be generous when applying the hair products.
The frequency of application. The more frequent you apply the oils and hair growth products, the faster it is likely to grow. Usually, most of the remedies are applied on a daily basis.
The type of hair product. The strength of remedies differs from one to the other. You should hence go for the most superior remedy.
How to make Baby Hair Grow on Adults
According to Moe Smith, a director of the NYC'S Glow Salon, broken hair is bound to grow but the only thing that you should do is be a bit patient.[1]
Home remedies
These are some of the home remedies that you can use. They are useful for growth of hair in general, but could also contribute a great deal to the growth of your baby hairs.
Homemade conditioner.
This remedy only comes into play if your baby hairs are curly and dry. It is very important in detangling your hair.
You will make the conditioner by taking a half a cup of extra virgin olive oil and then mix with another half a cup of honey.
After that, apply the mixture on your head and then massage the entire hairline softly.
Give your head some minutes and then rinse out your head.
Aloe Vera
It has a lot of health benefits including strengthening the roots of your hair. This makes your hair to come out with a lot force.
Simply scoop out some fresh part of aloe vera, probably the inner side.
Mix it with distilled water then mash and blend it.
On your hair, wash the thick paste through it
After some time of constantly doing this, you will realize some difference.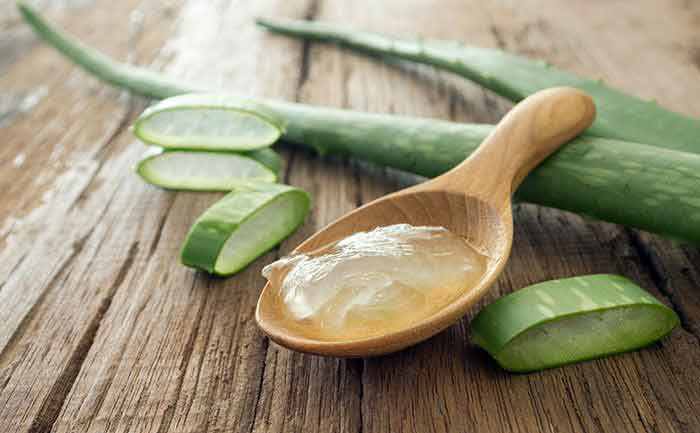 Gelatin for Hair Growth
Gelatin is rich and thus useful for your hair because it has amino acids like glycine and proline. These two are important for the growth of baby hair. To help:
Get gelatin powder and mix with warm water, honey and apple cider vinegar
Massage the mixture through your scalp around the hairline and give it some time to take effect
Finally, shampoo the mixture away from your hair.
Biotin for Hair Growth
Biotin is a water-soluble vitamin B that is majorly found in green leafy vegetables. When you have deficiency of this vitamin, your hair will begin falling off. Its supplementation is basically important because it nourishes your hair follicles making hair to come out fuller and healthier.
For this preparation, you will require
About three bottles of biotin
An oil, coconut oil or olive oil
Here is how to use
Crush the biotin tablets to form a powder and then mix them with the oil of your choice
Apply the oil around your hairline and then leave it for about a night.
Once it is morning, rinse off your scalp.
On the other hand, you could take the biotin tablets by mouth so that they start functioning systematically rather than topically.
Carry out this procedure about two times a week until you have your baby hair growing.
Other vitamins
Apart from biotin being instrumental in the growth of hair, there are other vitamins that are essential and contribute to the general health of your hair.  For instance, Vitamin E is one such. It is an antioxidant and thus reduces the chances of your hair suffering great deal of oxidative stress.
Your hair gets the ample and conducive environment for growth. The proof of this is in the study that was published in the Tropical Life Sciences Research journal. Another crucial vitamin is Vitamin C. It has the ability to remove any dead cells from your skin of your scalp preventing their build-up.
You can use the vitamin alongside other carrier oil such as coconut and olive oil. You massage the mixture on your hairline frequently. You can also take supplements of the vitamin.[2]
Hair products that help baby hair growth
The hair products that you can use for the growth of baby hair are mainly oils. To name some of them, you could choose jojoba oil, coconut oil, sesame oil and Argan oil. These oils are the most preferred by most men and women.
Castor Oil
This oil facilitates the growth of hair and also prevents any likely infections of the scalp. The reason is that this oil has fatty acids and omega-9 fatty acids as well as vitamin E.
What you have to do.
Take the castor oil and then mix with an equal amount of coconut oil, almond oil or any other carrier oil of your preference.
After that, massage your hairline with the mixture of the oil for around 40 minutes
Finally, shampoo your hair to get rid of the mixture of oils
Avocado Oil
This is an oil that is considered to be one of the best. It has monosaturated fatty acids. It is said that it is richer than the other oils like the coconut and grapeseed. This oil also has other nutrients like vitamin A, B, D and E.
Amino acids and essential fatty acids are present as well. In that regard, it acts as a conditioner thus improving the circulation of blood.  You just have to take a bit of the oil and then massage along your hairline.
Coconut Oil 
This is an oil that has been used ever since time in memorial for grooming the hair. It is natural and does not have any added chemicals. It has huge amounts of nutrients, vitamins and carbohydrates. These components in the oil are necessary to protect the hair from loss that causes baldness.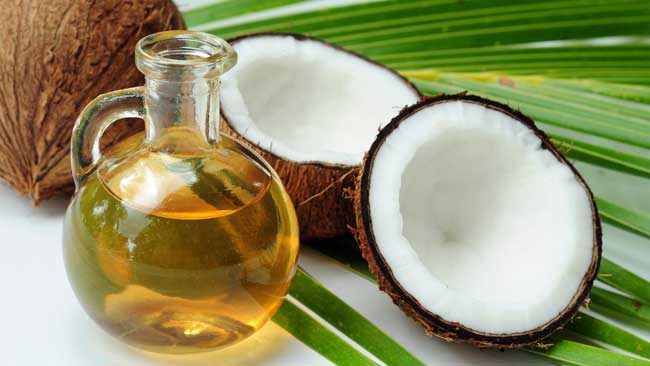 It is always advised that you mix this oil with some shampoo so as to obtain the best results. This is a useful conditioner. If your hair is dry and damaged, apply the oil along the hairline before you retire to bed and then use a mild shampoo to wash your hair finally.
When you apply the oil on hair regularly, you will be able to reduce the dryness of your scalp and this will even make your entire hair become gorgeous, healthy and shiny.
Jojoba Oil
This is among the best oils to deal with loss of hair and introduce new growth of hair. It is known to facilitate the regeneration of new hair follicles and cells. It also deals with the dandruffs that are also linked to hair fall.
Besides, the oil is less greasy and light. This is therefore useful because it would stimulate the flow of blood and circulation. You should mix it with other oils and regularly massage your hairline with it till you notice a difference.[3]
Treatment and medication options
The use of medications to initiate or stimulate the growth of hair on any part of your scalp is common nowadays. The medications not only bring about sprouting of new hair but enlarge the existing hair as well. The medications need to be taken on a regular basis to give the best results. It is likely that if you stop taking the medication, then hair loss could return.
There are no particular treatments that are known to specifically stimulate the growth of baby hairs. However, there are medications that are meant to prevent the loss of hair. These medications could in the long run enhance the growth of baby hairs when used.
For instance, WebMD points out that minoxidil (Rogaine), finasteride and corticosteroids are important in regeneration of hair. For Rogaine, it is available without a prescription and you can apply it on your scalp two times daily. It will yield results in about a month of consistent application.
Finasteride on the other hand is taken as a pill. This, unlike the Rogaine, is only made available with a prescription. It could facilitate faster regrowth of hair on your scalp.
Injection of corticosteroids into your scalp could also stimulate the growth of baby hair on your scalp. The injection is given in periods of 4 to 6 weeks apart. There are creams and ointments that you could also use as an alternative to this. In addition, you could also take corticosteroids orally. The oral method is rarely used because of the imminent number of side effects.[4]
Dealing With Afro Baby Hair
How to Style and Lay Baby Hair(Edges)
Sources
[1] http://www.cosmopolitan.com/style-beauty/beauty/how-to/a79/baby-hairs-begone/
[2] https://www.nicehair.org/vitamin-e-for-hair-growth-how-does-it-work/
[3] https://parentinghealthybabies.com/best-hair-oil-baby/
[4] https://www.webmd.com/skin-problems-and-treatments/hair-loss/tc/hair-loss-medications