Best Hair Color for Tan Skin Ideas
Tan skin is really trending as more girls hit the tanning booth. Nice color ideas for your tan skin and brown eyes, blue eyes, hazel eyes and so include light hair colors such as ash, reds, ombre, shades of brown and blonde hair colors. Let's find out more about tan skin and hair dyes
People with pale, fair or light skin normally try to get a tan skin by spending time in tanning booths and in the sun. But what exactly is a tan skin? How would you describe a tan skin before trying to match it with a good hair color? Having that healthy glow to your skin for fair skin, pale skin or light skin people is what is considered tan skin.
If you have a brownish or golden color on your skin, then you are likely to have what is mostly defined as tan skin. This skin tone is more of a medium skin tone because it has various variations depending on your original skin complexion. Think of tanning as adding more color to your skin. So, what hair color is best for tan skin?
RECOMMENDED READS:
Tan Skin Hair Color Ideas
There are different levels of tan, but most people try to get to a medium skin tone. If you have your skin between light medium and dark medium, there will be a few variations in hair color ideas for you. Warm skin tones usually change to bronze when tanned, and maybe you should try on these best hair colors for warm skin tones. On the other hand, people with cool undertones tan and get to something like brown skin with pink undertones. You may also want to see some pretty hair colors for cool skin tones first.
So, what color is your tan? Is it warm or cool? Or are you of an olive complexion? In choosing good hair colors for tan skin, you must play around with your eye color and also undertones. Let us start with your undertones and match them with some ideas of nice hair colors.
If your skin has warm undertones, you will tan to something close to bronze. The best hair color for tan skin with warm undertones is blonde. Try pulling off some warm shades of blonde. Just keep selections of hair dyes within the warm spectrum of colors.
If you have a naturally cool skin tone, you are likely to show cool pink undertones even after tanning. Some of the best hair color ideas for tan skin with cool undertones lie within the range of ashy shades. The trick here is to try and stick to the range of cool hair tones.
Red hair dyes, chestnut, brown dyes and generally hues with bluish tones are suitable for women with tanned skin and cool undertones.
Blonde is also a perfect hair color for tan skin, but ensure you stick to ash blonde hair dye or platinum blonde shade if you have cool undertones in your tanned skin.
Eye color is important too. Do you have a cool skin with light colored eyes such as green, blue and hazel green and tan skin, shades of brown hair dye with blonde highlights will be suitable for you.
Finally, a general range of good hair colors for tan skin and dark brown eyes, or brown eyes, you can wear some blondes, but try to stick to black and brown shades in order to get a nice exotic look.
Hair colors that look good on medium tan skin tones can vary a lot. However, you can also go ahead and try on multi-toned coloring such as a copper top tone that starts with "copper brown from roots to mid-lengths finished with a deep rich brown at the ends of a one length cut, with just a bit of razored texture throughout." (Renee Summa, Latest-Hairstyles).
These are the general choices if you are looking to add some glamour after adding some golden glow to your skin. Below, I will suggest further hair dyes that will be closely picked perfect hair colors that will look good on your skin tone. Some color choices will get you noticed easily, while others will make you look naturally beautiful. Whether you are trying to add dramatic looks to your hair, or just want to get the perfect match, here are hair color ideas for tan skin tone for you.
Ash hair Color for Tan Skin
Ashy shades on tan skin looks really glorious. Ash is ideal if you are looking for a glassy hair color with silver smokey tones and a muted effect. The effect is even more excellent if your skin has an olive undertone. Together with ash brown hair, this combo can make you look a bit Mediterranean.
Hair Colors for Light & Asian Tan Skin
Whether you have an Asian tan skin or fair skin that is tanned, there is that one hair color idea out there that is known to look perfect for your characteristics. As a matter of fact, most people that have a natural tan skin have black hair. Black hair may not be enough if you are looking to add some flair to your looks. Here are flattering hair color ideas for your skin tone, including blonde, brown hair, red hair colors and general light hair colors.
The first idea is to go for light hair colors that will add a warm touch to your hair, skin and even eye color. Naturally tanned fair skin women can go for a warm light brown hair dye. Add more flatter to it with some honey-colored highlights.
People with lighter skin colors can also try some funky colors for a bold statement with the ivory or golden tan to their skin. Try adding red, faint blue or purple to your dark hair. These shades will stand out clearly when you are in natural light.
Whether you gave yourself a dark tan skin tone or light tan skin, adding some brightness to your face means adding more warmth to your hair color. Lighter hair colors will do it, including light browns. If you think you have a dark tan skin, then you should consider a red brown hair dye. Ensure it has more brown to it to add a gorgeous twist to it.
Copper brown hair color is also suitable for light tan skin tone as well as for people with medium skin or medium brown skin tone. Copper brown will really complement the subtle warmth in your skin's undertones.
Brown Hair Color for Tan Skin, Light, Golden Brown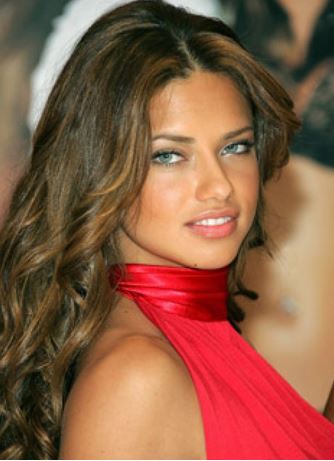 Brunette hair colors can be flattering too. We have already listed quite a number of brown hair colors you can choose to enhance and show of your new skin complexion. If you make your hair darker especially if you have warm undertones, then you are likely to look good. A range of browns, from light brown, golden brown and even ash brown hair colors can be worn by women of tan skin.
For the best brown hair color shade for tanned skin, try some rosy or ebony undertones.
You can also wear some black or brown hair dyes but spice them up with burgundy highlights.
Best Hair Colors for Brown Eyes and Tan Skin
There are various variations of brown eyes. Which shade are your eyes? Light brown eyes? Dark brown eyes? What hair color suits brown eyes and tanned skin?
First, hair color ideas for tan skin and brown eyes include brunette hues, some darker blondes and also some red hair colors. Each of the colors you choose should be able to enhance your eye color. Try going for lighter shades especially if your eyes are dark brown and you want to create a contrast that will make them visible.
Dark blonde and some shades of brown hair dyes will also suit women of medium tan skin. If you are not sure what colors to choose, you can get some help from your professional hair colorist. Just know that if you are a woman with brown eyes, you can try on a wide range of hair colors, most of which will look suitable on you unless you want to go the unnatural hair colorway.
Blonde Hair Colors for Tan Skin
Many women would like to go blonde but are always afraid they might not get the right shade of blonde to wear. You must know, from fair skin to medium skin tones, blonde hair color is one of the most flattering hair dyes you can try. There are also blonde hair colors for dark skin toned women. What is the best blonde hair color for tan skin and brown eyes or blue eyes?
Professional hair colorist Rick Wellman of New York's Patrick Melville Salon, writing for the Cosmopolotan Magazine recommends that when choosing a blonde hair color for tan skin and your eye color, "Keep in mind the hair color will appear lighter next to brown skin, so be cautious about going too light as it may give too much contrast."
Avoid pale blonde if you have a tan skin or medium skin complexion.
Honey blonde is a warm color that will look great on you.
Lighter blondes will complement your golden or yellow undertones and give you an ultra beauty look. Think of Beyonce and Ciara's blonde looks here.
You can also go for an ombre blonde if your tan skin is closer to an olive complexion. A good celebrity inspiration for blonde hair color ideas for tan skin is Jennifer Lopez. A blend of chocolate and honey blonde will always do the job.
Good Shades of Red Hair Color for Tan Skin
What ideas of red hair shades look best on tans kin? Can deep red hair dye look good on tanned skin? Well, a lot of the ideas here will depend on what you want to do with the golden sheen to your skin, or rather the yellow undertones.
If you are trying to minimize the golden undertones around your face, go for a reddish base in your hair dye. The tones of deep red in your hair will help you neutralize the yellowish tones so that you don't look washed out, especially if your natural skin complexion is fair.
Medium golden red is one of the best hair colors for tan skin and we see it with celebrities too often. If you have a fair skin with flattery golden to olive undertones, dark red, or rich reds are perfect hair colors to try. Copper and golden red hair colors are also good for you. Try to avoid cool tones in red such as crimson.
If you are a natural brunette with medium skin or tan skin, some copper highlights can be the ultimate flattering hair color you are looking for. Think of it also as the perfect hair dye for deep olive skin complexions. Eva Longoria's hair is a perfect example for this. The secret is to keep the ratio of red low in the brunette hair color.
Ombre Hair Color for Tan Skin
Ombre is quite a trend and actresses such as Rachel Bilson, Jessica Biel and Lauren Conrad are some of the best we have seen wearing ombre hair colors on a tanned skin. Khloe Kardashian's dark brown and copper ombre hair color idea is also something you can borrow from.
Go on and try on some dark blonde ombre hair color for the ultimate ombre summer look. Let the tips be platinum blonde and the bulk of the curls more with a soft golden touch. If you have a fair tan skin, you can also try to go black-mahogany ombre as well. Other good hair colors for tan skin in the ombre category include black to dark coffee ombre and simply blonde ombre, starting with an ashy blonde at the top.
Sources and References:
Sources: VisiHow: Choose a Hair Color That Will Complement Your Skin Complexion
Latest-Hairstyles: 16 Rich And Luscious Shades Of Brown Hair To Consider
Allure Magazine: The Most Flattering Red Hair Colors for Every Skin Tone
Cosmopolitan: The Best Blond for Your Skin Tone